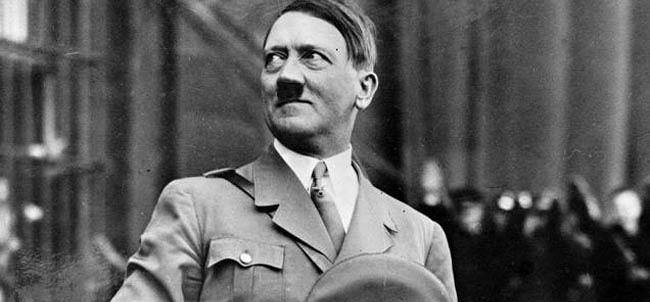 Brodie Millichap picks out this week's TV highlights…
Five Picks Of The Week
The Dark Charisma Of Adolf Hitler: Monday 9pm, BBC2.
In the last of the series, Laurence Rees looks back at the final days of Hitler's reign, as the dictator tries to retain his popular appeal despite his relationship with the German people being pushed to the limit.
Fresh Meat: Tuesday 10pm, Channel 4.
The last of the series sees the housemates face some big decisions and tensions are high. JP, played by Jack Whitehall, tries his best to keep the peace. Meanwhile, Howard is left shocked after hearing Sabine's news.
Supersized Earth: Wednesday 8pm, BBC1.
Dallas Campbell continues his exploration of some of the world's biggest innovations in transport as he walks along what will be one of the world's longest suspension bridges. Elsewhere, he flies a replica of the Wright brothers' 1902 glider.
The Hour: Wednesday 9pm, BBC2.
Bel and Freddie are left to search for the truth as Kiki goes missing, while Randall informs Lix about the real reason for his return.
Wild Things With Dominic Monahan: Friday 8pm, Channel 5.
The last of the series sees the actor travel to Namibia where he searches for the black hairy thick-tailed scorpion, which can spray its venom a metre in distance.
Soap Watch
Coronation Street sees Kirtsy give Tyrone his most brutal beating yet, leaving the bloke on the floor where he must apologise. What happens next is even more galling though as Ty blurts out a wedding proposal…
In Emmerdale, Zak and Lisa are put to the test this week when their 13-year-old daughter Belle tries to persuade the couple to let her go to a teen club night on Friday. Will the duo crack?
Eastenders sees Derek Branning play the hero as he saves Joey and Lauren from the crashed car just seconds before it causes a massive explosion.