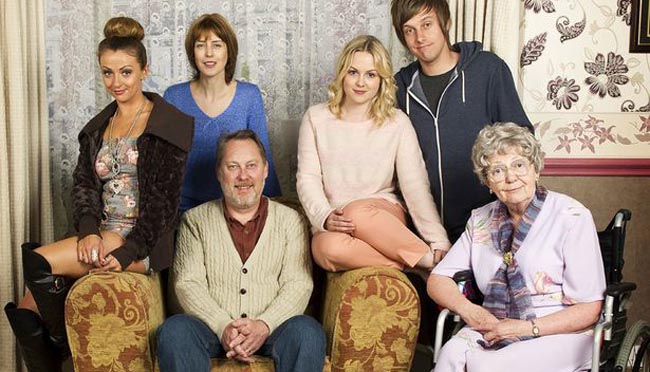 Brodie Millichap picks out this week's TV highlights…
Five Picks Of The Week
Rolf's Animal Clinic: Tuesday 8pm, Channel 5.    
First of a six-part series presented by Rolf Harris, who examines the work of the staff at the University of Liverpool's School of Veterinary Science campus at Leahurst in Cheshire. The trainees learn how to treat sick creatures such as cats, dogs and horses.
Brazil With Michael Palin: Wednesday 9pm, BBC1.
New four-part documentary following actor Michael Palin as he travels around the country of Brazil. In the first part of the series he begins in the north-east where he comes into contact with cowboys and also has his fortune read.
Waterloo Road: Thursday 8pm, BBC1.
The last of the school-based drama series sees Connor snap when Christine scuppers his plans to run away with girlfriend Imogen. Elsewhere Lorraine wants the school to drop the worst pupils, while Michael finally gives in to his father's pleas.
Hebburn (pictured above): Thursday 10pm, BBC2.
Jack is nervously hoping that his Mum will forgive him for not telling her about the wedding and he plans to tell her about his new book deal as a sweetener.
Derren Brown: Apocalypse: Friday 9pm, Channel 4.
Acclaimed Illusionist Derren Brown returns for a two-part special this Friday night when he convinces one person that they have survived a meteoric strike on earth.
Soap Watch
Coronation Street sees Sophie Webster left hospitalised this week as she is hit by a car when a game of chicken with Ryan turns deadly.
In Emmerdale, the drama continues as Chas is wrongly arrested and charged with murdering Carl. Will justice prevail in the end?
Eastenders sees Jay receive some good news for a change this week as he is told that his brother Ben will be charged with manslaughter now, not murder, meaning he doesn't have to testify against him.