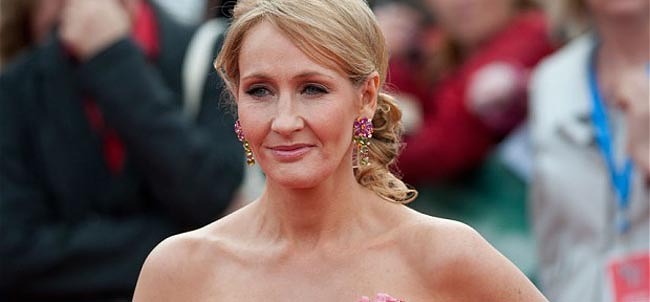 Brodie Millichap picks out this week's TV highlights…
Five Picks Of The Week
Classic Car Rescue: Monday 8pm, Channel 5.
New six-part series in which Bernie Fineman and Mario Pacione search scrapheaps, wastelands and even backyards in an attempt to find classic cars in need of restoration. This episode sees the duo take their skills to a Jaguar E-Type.
Midsomer Murders: Tuesday 8pm, ITV1.
Brand new episode of the popular detective show starring Neil Dudgeon and Jason Hughes. As a total eclipse covers Midsomer Stanton in total darkness an astronomer is left seeing stars as a blow to the head leaves him for dead. Barnaby and Jones uncover a plot which includes intrigue, sexual tension and academic rivalry, but who's the killer?
JK Rowling – Writing For Grown Ups: A Culture Show Special: Wednesday 10pm, BBC2.
On the eve of the publication of her first ever novel for adults – The Casual Vacancy – JK Rowling (pictured above) reads and discusses extracts from the book. If it has anywhere near the success of her Harry Potter series, Rowling will be on to a winner.
Homefront: Thursday 9pm, ITV1.
First of a six-part drama series following four women related to soldiers in Afghanistan. Tasha receives some horrific news as she is told her husband has been killed in action, while Claire is planning for her wedding.
Servants: The True Story Of Life Below Stairs: Friday 9pm, BBC2.
In the first of a three-part investigative series, social historian Dr Pamela Cox explores the reality of how domestic servants lived and worked in the 19th and 20th Centuries.
Soap Watch
In Coronation Street, newborn baby Ruby is in danger as Kirsty turns violent once again this week and things don't get any better when her warring parents unexpectedly turn up.
Emmerdale sees Kerry check herself out of hospital this week and she is given a surprise welcome when Amy and Val have an apparent change of heart and persuade her to stay in the village.
Eastenders sees Michael Moon take desperate measures this week as he hires a private detective to help find his runaway wife Janine. The detective discovers that Janine fled the country eight days ago though.