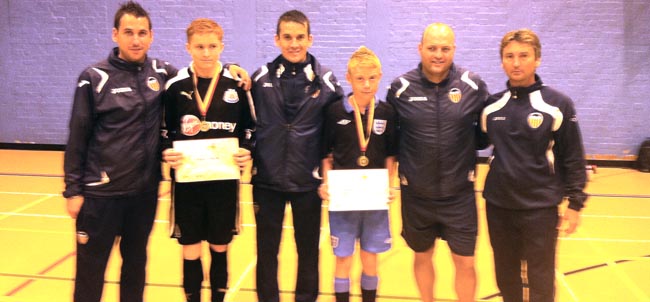 Students Ryan Peart and Blake Airey from Woodham Academy have experienced a once-in-a-lifetime opportunity, working with coaches from Spanish giants Valencia.
The two Woodham students took part in a full days worth of football, working alongside the best coaches in Valencia's Academy structure.
The highlight of the day was the coaching master class delivered by the Valencia coaches allowing students to participate in a coaching session as they would deliver with the Valencia Academy.
Liam Clough, Director of Woodham Sports Academy, accompanied the students, and said: "It was a fantastic opportunity for Ryan and Blake to understand the different methodology and philosophy of the Spanish coaches.
"The day itself was both educational and practical with both Ryan and Blake enjoying the day tremendously."