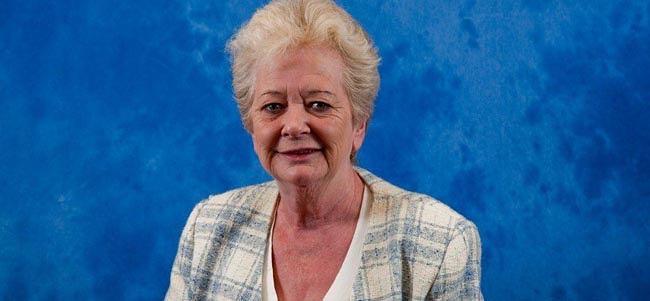 By Martin Walker
Popular Newton Aycliffe Councillor Enid Paylor has sadly passed away.
Mrs Paylor, a Great Aycliffe Town Councillor and Durham County Councillor for the town's West Ward, died at around 3am on Tuesday (11th December), leaving her husband Terry and two sons.
Tributes have already been coming in to Aycliffe Today.
Aycliffe Council leader Bob Fleming told us: "Enid was totally dedicated to the ward she served.
"She wasn't one for the limelight, but she was conscientious, and always did everything in her power to ensure the best possible outcomes for her people.
"I used to give Enid lifts back from Council meetings and we'd often have long chats about Newton Aycliffe and local issues – she cared very much for her town."
Councillor John Clare added: "This is a very, very sad time for Newton Aycliffe.
"Enid was, above all, a lovely lady. But she always had the best interests of her people at heart and she worked absolutely tirelessly for her ward.
"This is a real blow for the town. She'll be very sadly missed by not only her friends and family, but by Newton Aycliffe."
More tributes to follow later…