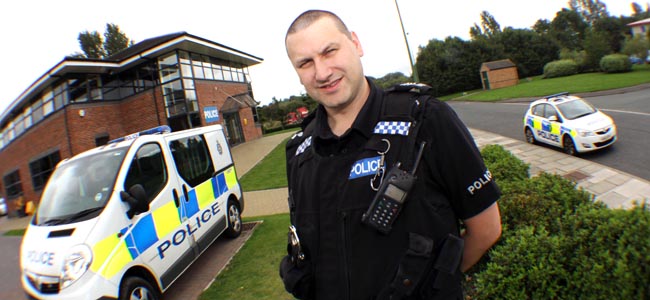 By Martin Walker
A senior police officer says the people of Newton Aycliffe played a big part in a major drugs raid that took place in the town this week.
He also says Operation Orient showed how the police force is committed to tackling drug dealing in the area.
As exclusively revealed on Aycliffe Today, police smashed their way into three Aycliffe houses as part of a huge covert drugs swoop in the early hours of Wednesday morning.
Durham Constabulary's Operation Orient involved more than 165 police officers targeting 15 premises in the County – three in Aycliffe as well as six in nearby Shildon and another six in Bishop Auckland.
OPERATION ORIENT: AYCLIFFE DRUGS SWOOP
It resulted in 18 people being arrested on drug-related offences.
In our Video Feature, Neighbourhood Police Team Sergeant Mark Edwards said: "A lot of hard work has gone on behind the scenes, a lot of information and intelligence gathering, it's a time-consuming process.
"It shows that we're committed to tackling problems with controlled drugs.
"It must be really frustrating for members of the public that report information to the local police, about potential drug dealing activity, and seemingly see nothing happening.
"But all I can say is these things take time and we do take upon every bit of information that we receive. If we acted upon every anonymous tip-off, nine times out of 10 we wouldn't get a result, we have to take the information and build on it.
"So it does take time but hopefully the people of Newton Aycliffe have seen that we will get a result from it eventually.
"All I'll say is keep sending us your information and I can assure you it will be acted upon."
Click here to see our Video Feature
OPERATION ORIENT: AYCLIFFE DRUGS SWOOP
18 ARRESTS AFTER OPERATION ORIENT