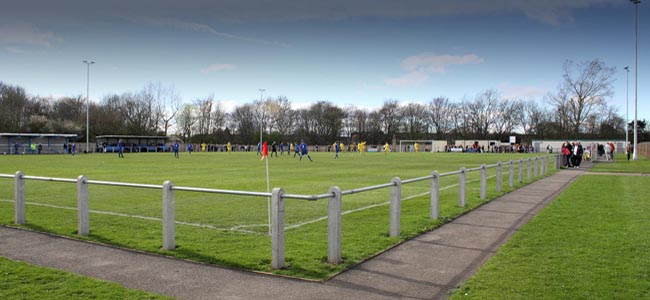 By Glen Robertson
Newton Aycliffe hope to welcome back Mark Peck for the visit of Marske United on Saturday.
The defender has missed the last three games as the Aycliffe defence has conceded 12 goals but he is expected to return and partner Darren Craddock at centre-back.
In his exclusive interview with the club's award-winning matchday programme, chairman Gary Farley revealed how important it is to get Peck, and fellow defender John Close, back from injury.
"Getting everyone back fit is important as you need a settled defence," he said.
"Paul Broom, Josh Knox and Tom Hinchley have done very well when asked to drop in there, but you can't beat an experienced, settled defence. We don't want to use injuries as an excuse but having two of your centre-backs out is a huge blow."
The Newtonians are also hopeful winger Kris Hughes will be fit enough to return to contention after injury, while there could be home debuts for Matthew Coad, Daniel Earl and the returning Dan Mellanby, while new signing David Winskill could slot in at right back.
Aycliffe are looking to end a miserable run of six straight league defeats, which sees them prop up the Northern League first division at this early stage of the season.
One of those defeats was to Marske, as a Nathan Porritt goal separated the sides by the sea in August. The clubs were not scheduled to be locking horns again so early, but when Dunston were reinstated in the FA Cup at the expense of Celtic Nation it left both clubs with a free week, and the league brought forward their clash.
Marske have only played two league games so far, due to commitments in the FA Cup and the FA Vase, and sit three points above Aycliffe in 20th place.
On Wednesday they were knocked out of the Vase on penalties by second division Morpeth, leaving them out of both FA competitions.
Ex-Darlington winger Danny Lambert is expected to make his league debut for the club at Moore Lane Park, going up against his close mate Earl.
The game kicks off at 3pm at Moore Lane Park, with tickets £5 for adults and £3 concessions.