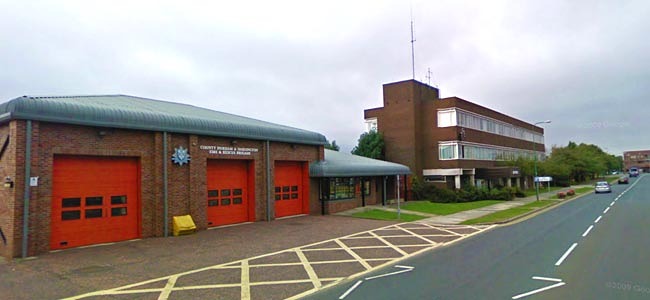 Newton Aycliffe's police team will move back to the town centre before Christmas, it has been revealed.
In his regular blog on Aycliffe Today, Aycliffe NPT Sergeant Mark Edwards confirms that the force will be moving into the Fire Service's building on Central Avenue – next to the mothballed former police station.
The Aycliffe force currently resides at the HUB Workspace on Aycliffe Business Park, while the Fire Service is in the process of completing its £600,000 24-hour on-call facility on Central Avenue.
But Sgt Edwards says their move back to the town centre is expected to be completed in December.
"In the interests of partnership working, we will be operating from a new base alongside our colleagues in the County Durham and Darlington Fire and Rescue Service," said Sgt Edwards.
"Building work is currently underway within the building in the town centre and we anticipate taking up residence there some time in mid-December.
"It is anticipated that the 24/7 Response Teams and Aycliffe's Serious Crime Team will be housed there, alongside ourselves in the Neighbourhood Team.
"More precise details will be announced as things develop and we near the completion date for the building work."
Click here to read Sgt Edwards' blog in full