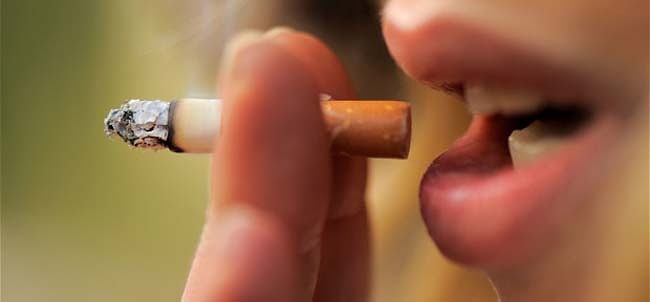 Durham County Council has pledged its support to reduce smoking.
Smoking is the biggest cause of preventable death globally, killing half of all smokers prematurely.
In the 20th century smoking killed 100million people worldwide and that figure could rise to one billion during the 21st century.
Smoking causes 50 different conditions and costs the NHS £2.7 billion to treat every year.
The total annual cost of smoking in County Durham is £27,934,868.
In implementing comprehensive tobacco control in their communities, local councils are being encouraged to maximise local involvement by building tobacco control alliances.
The aim of tobacco control is to make smoking less desirable, accessible and affordable. This means improving health and reducing health inequalities by minimising the number of smokers, stopping people taking up the habit in the first place and  helping those who are trying to give up.
Cllr Lucy Hovvels, portfolio holder for safer and healthier communities, said: "Along with the health benefits, stopping smoking can save the average smoker over £150 a month and up to £2,000 a year.
"I appreciate how difficult it is to stop smoking but the right support is available and this action plan will bring all of the relevant groups in County Durham together to take action and make a real difference to the county's long term health benefits."
Reducing the use of tobacco will cut costs to public services, protect children, boost the disposable income of a high percentage of people and improve levels of health.
Cabinet is being asked to approve the County Durham Control Alliance Plan for County Durham when it meets later this month.
The Smokefree Tobacco Control Alliance for County Durham brings together partners to work together and bring about action to stop smoking. The aim is to have reduce the amount of people who smoke in the county to five per cent by 2030.
The action plan's vision says that: 'The tobacco free generation is a vision worth striving for- that a child born now in any part of County Durham will reach adulthood breathing smokefree air, being free from tobacco addiction and living in a community where smoke is unusual. We owe it to our children to make this happen.'
The alliance is jointly chaired by Cllr Audrey Laing, support member for Cllr Lucy Hovvels, portfolio holder for safer and healthier communities, and Anna Lynch, director of public health, County Durham.
Cabinet will meet on October 30 at 10am at committee room two, County Hall. More information on stopping smoking is available on the council's website at www.durham.gov.uk