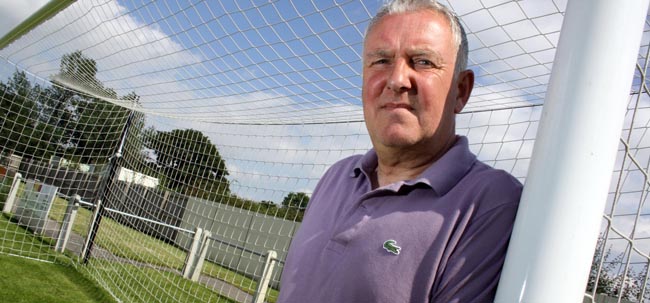 By Martin Walker
Gary Farley says the depth of feeling from Newton Aycliffe's fantastic supporters cannot be underestimated.
A number of fans have joined committee members to help maintain and spruce up Moore Lane Park this summer – all in readiness for today's big kick-off.
Aycliffe entertain North-West Counties side Holker Old Boys, from Barrow-in-Furness, in the extra preliminary round of the FA Cup with Budweiser today (3pm kick-off).
Farley says a tremendous amount of work has been put in to maintain Moore Lane Park's reputation as one of the best set-ups in the Northern League.
In a Video Interview with Aycliffe Today, Farley said: "The ground looks great, but it doesn't happen overnight, a lot of work has gone into the ground during the close-season.
"If you'd of looked at the ground six weeks ago you wouldn't see what you see now.
"But you look at the place now and think, "wow, what a setting for a game of football".
"I'm sure everyone will get a buzz when they walk through the gates today and see the pitch and the surroundings.
"The depth of feeling from supporters can't be underestimated. We're always looking for new volunteers to get involved, but even the players have commented on the fans this summer.
"It gives the lads a lift and we're all raring to go. I'm sure we'll get a good crowd, our fans never let us down, so here's hoping for a good day."
● Aycliffe's Road to Wembley kicks off against Holker Old Boys at 3pm today, with admission £5 adults and £3 concessions.