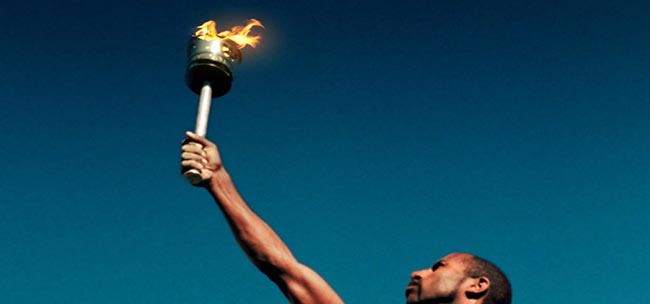 By Glen Robertson
London 2012 organisers Locog have confirmed the route the Olympic torch will take through the country this summer.
The torch will pass through Newton Aycliffe, travelling from Burn Lane roundabout, along Central Avenue and up St. Cuthbert's Way on Sunday June 17 at 3:36pm
Aycliffe is one of the stops on the Torch's Father's Day route from Durham to Middlesbrough.
The day's events will start at Palace Green in Durham, before taking in Sherburn, Haswell Plough, Peterlee, Blackhall Colliery, Hartlepool, Billingham, Sedgefield, Bishop Auckland and Shildon.
At 3:28pm the torch will arrive in Middridge. It will be carried in person from one end of the village to the other, before travelling in a convoy to Burn Lane roundabout in Aycliffe.
The flame will then be carried down Central Avenue, passing the Fire Station, before turning left at the roundabout to join St. Cuthbert's Way. It will proceed to be carried down the road, under the Blue Bridge before going back into the convoy at the Howden Road junction, just before the traffic lights onto the A167.
From there, it will visit High Beaumont Hill, Harrowgate Hill, Darlington, and Stockton before stopping at Middlesbrough town square for an evening reception at 6:48pm.
The relay is designed so that the flame will be within 10 miles of 95% of the population. The journey will take 70 days, starting from Lands End on May 19 and ending at the Olympic Park, London, on July 27 for the opening ceremony.
The journey is 8,000 miles long and 8,000 torch bearers will help carry the flame. In all, 1,018 places will be visited on the route.
 RELATED STORIES:
Olympic Glory for Woodham Pupils
Byerly Park Children to Form Olympic Guard of Honour
Olympic Dream for Aycliffe School!
Region Prepares for Olympic Torch
Student 'Honoured' to Carry Olympic Torch
Steele's Olympic Torch Still Burning