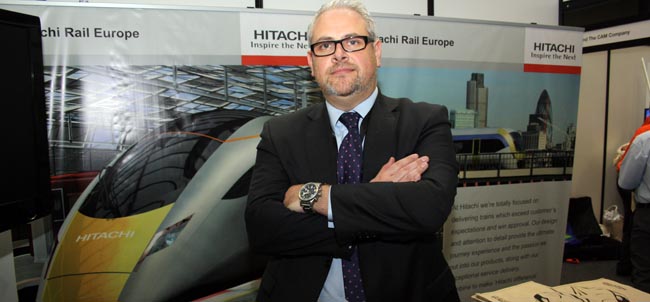 By Martin Walker
One of Hitachi Rail Europe's key visitors to the region last week told Aycliffe Today they had no doubt about the quality of suppliers in the region.
Jamie Foster, Hitachi's procurement director, attended the popular Oktoberfest exhibition held at the Xcel Centre in Newton Aycliffe last week.
And while he insists there's never been any doubt about the region's ability to deliver the £4.5bn Intercity Express Programme, he did admit he was surprised by the keenness shown by the SME's who attended the manufacturing and engineering exhibition.
"It's been a real eye-opener to see the enthusiasm and commitment from everyone in the region," said Mr Foster, in an exclusive Video Interview with Aycliffe Today.
"The North-East has an incredible supplier-base, knowledge, quality and everything that goes with it.
"I was never in doubt that we'd meet a quality of suppliers. The only thing that has reinforced me (at Oktoberfest) has been the enthusiasm.
"I've seen what the Hitachi programme means to the region, and it's very exciting to be part of that, so we have no doubt about the quality and commitment at all."
Go to our Video Vault to see Mr Foster's interview in full.