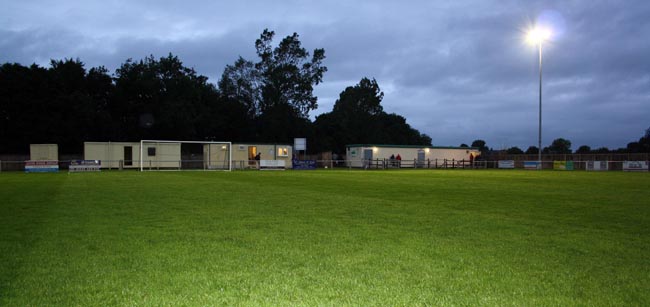 By Martin Walker
Newton Aycliffe climbed out of the relegation zone with their first consecutive win of the season at home to Team Northumbria.
Allan Oliver's side soared to a five-goal victory for the second time in three days, after Wednesday night's 5-0 win at Norton.
They followed that up with another five goals against Northumbria at Moore Lane Park to haul themselves out of the bottom three.
On-fire forward Fred Woodhouse bagged another two goals, after his Norton hat-trick, while Danny Earl, Kris Hughes and Paul Broom also notched to propel Aycliffe up to 20th (fifth-bottom) in the Ebac Northern League first division – two points clear of the trapdoor.
But it was the nature of their second win of the week which would have pleased Oliver most. If they were good at Norton, they were outstanding against Team North, playing their best football of the season with four or five contenders for the man-of-the-match award.
Scott Pocklington – one of those contenders – was actually the first of the two goalkeepers to be tested in the eighth minute after Team North left-back Liam Clough, a PE teacher at Woodham Academy in the town, hit a thundering 20-yard drive which Pocklington had to tip over the bar.
Aycliffe produced a smart move in the 15th minute when Mark Wood played a neat one-two before his shot was saved by Andrew Jennison, and the keeper parried Martin Young's rebound round the post to complete an impressive double-save.
Jennison was on hand again two minutes later, denying Earl, but the opening goal came after 27 minutes when Hughes' acrobatic effort was only half-cleared, and Woodhouse hooked the loose ball into the roof of the net from close range.
The Blues doubled their lead six minutes later when Pocklington pinged a brilliant long ball for Earl to latch on to before coolly slotting past Jennison.
It was a solid first-half performance by Aycliffe, but they really turned on the style after the break, playing some attractive football.
Perhaps guilty of over-playing it in the Team North box, the third goal didn't arrive until the 78th minute – Earl did well before pulling back for Hughes to drill home.
And it was four just a few minutes later when Earl did well again before pulling back for Woodhouse to sweep the ball home.
The visitors grabbed a consolation in the 86th minute when Peter Watling fired past Pocklington from 20 yards.
But Broom completed the scoring for Aycliffe when his last-minute shot was deflected past Jennison.
Aycliffe: Pocklington, Wood (Gibson, 65), Craddock, Oliver (Hinchley, 77), Owen, Lambert (Broom, 70), Tarling, Young, Hughes, Earl, Woodhouse.
Attendance: 113.