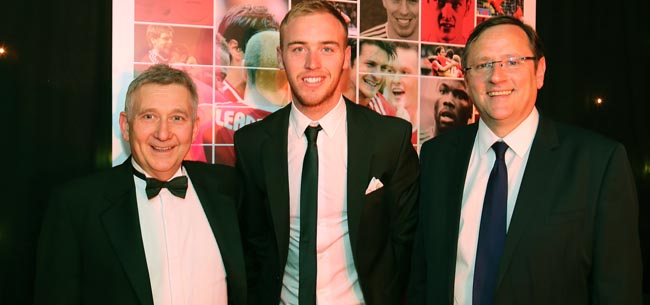 By Martin Walker
Middlesbrough goalkeeper and Newtonian Jason Steele has won the praise of his local MP!
Phil Wilson, the Labour MP for Sedgefield, watched Steele pick up both Player of the Year and Young Player of the Year awards at the club's presentation evening last Sunday night.
Mr Wilson, a Boro fan and president of Northern League club Newton Aycliffe, said: "I'm absolutely thrilled to bits for the lad.
"It's the first time I've met Jason, but I've heard a lot about him and how he keeps himself very grounded and works very hard, so this recognition is fully deserved."
Meanwhile, Aycliffe firm HPM Group prints Boro's match programmes and was also one of the evening's sponsors.
Managing director Richard Mortimer, pictured with Steele and Mr Wilson, added: "It was a cracking evening, made special at the end by Jason picking up both of the main awards.
"Jason has visited us recently and we've got to know him quite well – as a local lad, we're absolutely delighted for him."
JASON STEELES THE SHOW AT BORO!