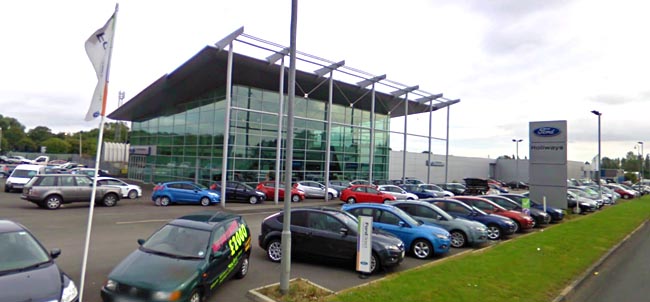 Administrators have confirmed that 38 staff have already been made redundant at the car dealership, with further job losses expected.
As reported in today's Northern Echo, the collapse of Holiways Ford will see up to 81 employees at the Newton Aycliffe and Bishop Auckland branches lose their jobs and will leave the area without a Ford dealership.
Earlier this week Aycliffe Today exclusively broke the news that Holiways had gone into administration, with the news coming as a surprise to many Newtonians – including those that worked there.
One member of staff said the news had come as a surprise to the team, arguing that, despite the recession, the business had been doing reasonably well.
"I can honestly say it was one of the best companies I have ever worked at," he said.
"They were great people to work for and great with the public too."
James Ramsbotham, chief executive of the North East Chamber of Commerce, said: "It is particularly sad to see an established North-East firm go into administration, especially at a time when car sales appear to be improving.
"Our thoughts are with the workforce who we hope can transfer their skills elsewhere in the sector."
Administrators Mark Firmin and Howard Smith of KPMG are expected to sell the Ford dealership's property and other assets as it winds down the business.
Customers who had placed deposits for cars had their money refunded earlier this week.
Mr Firmin, who is head of the UK regional restructuring at KPMG, said the collapse of car sales during the recession had resulted in significant losses for Holiways.
Efforts had been made to save the business by selling dealerships in Durham and Hartlepool had ultimately failed.
Bishop Auckland MP Helen Goodman blamed the coalition Government's public spending cuts and increases to VAT, adding: "Obviously this is very bad news for the people who work for the firm and further evidence of the double-dip recession and the Government's failure to get its act together.
"People are not going to go out and buy a new car if their wages are stagnant and they are worried they are going to lose their jobs."
RELATED NEWS:
Holiways In Administratio – Official
Holiways 'On the Brink' Says Source
Holiways £1.6m Debt Called In
Holiways Deny Admin Rumours