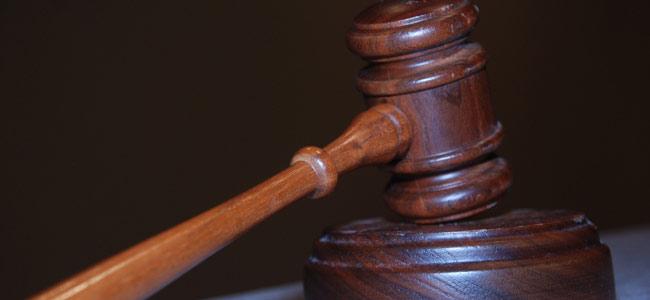 By Martin Walker
Two men admitted stealing fuel from a lorry parked in Newton Aycliffe after embarking on a diesel-thieving rampage.
The pair attempted to steal fuel from parked trucks throughout County Durham and North Yorkshire.
They thought they'd hit the jackpot when they managed to get £250-worth from a lorry parked up near Oak Leaf Sports Complex, but they were later caught by police.
As reported by The Northern Echo, Magistrates in Aycliffe were yesterday told that Paul Bake and Lee Thomas Mousley had targeted eight lorries in the region on 9th January, but only managed to get diesel from one.
Bake, 25, of Green Lane caravan site, Bishop Auckland, and Mousley, 22, of Hargill Grove, Howden-le-Wear, both admitted two charges of theft.
David Maddison, prosecuting, said a lorry driver was in his cab parked near the Complex when he was disturbed by a noise outside at about 11.40pm.
He looked out and saw the two men near his fuel tank, the court heard.
The pair fled in Mousley's Ford Escort, which was stopped later by police.
In interview, Mousley, who was £5,000 in debt, admitted theft and, although no fuel was taken, the pair caused £94-worth of damage to the fuel cap.
He also admitted stealing 250 litres of diesel from a lorry in Richmond on the same night and asked for six other attempted thefts from parked wagons to be taken into consideration.
Bake, who has an eight-month-old baby and says he needed to pay his utility bills after spending all his money on Christmas presents, handed himself into police two days later, the court heard.
John Turner, for Mousley, said his client was attempting to find work and, had he been alone, would not have had the "criminal nouse" to pull off the thefts.
Magistrates ordered Bake to complete 120 hours of unpaid work, Mousley to do 100 hours, and each was ordered to pay £172 in compensation.