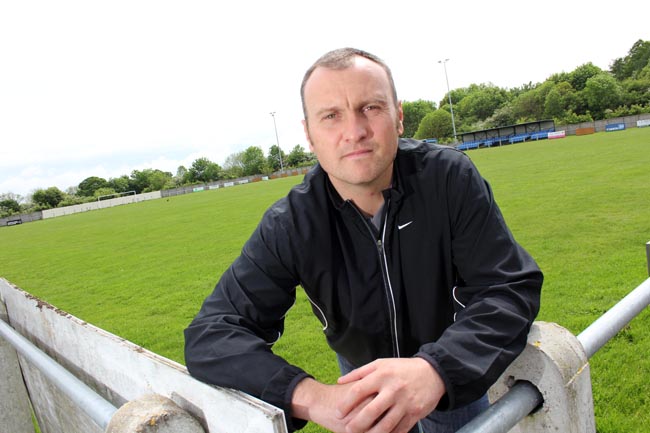 Newton Aycliffe boss Dan Mellanby has bagged his first two signings of the summer as he prepares for his maiden voyage into football management.
The former Darlington striker, who succeeded Allan Oliver in the Moore Lane Park hot-seat at the end of last season, has also persuaded two popular faces to stay with the club.
Mellanby has signed exciting hometown talent Lewis Wing as well as highly-rated youngster Denver Morris from Durham City.
Aycliffe's new boss has also convinced Stuart Owen and Tom Atkinson, who netted 15 goals last season, to sign on the dotted line for the 2014-15 campaign which starts in August.
The news comes as a welcome tonic for Newtonians, who heard this week that last season's top scorer Jamie Owens had turned down an offer from the club in favour of a move to Marske United.
Wing, a 20-year-old Newtonian, joins the club for his second spell, having played two brief games two seasons ago before being moved on to Tow Law Town.
Wing matured as a player at Lawyers, and subsequently moved on to promotion chasing Seaham Red Star and finished the season at Evostik club Darlington 1883.
Morris, a right winger, impressed against Aycliffe twice last season, scoring in both the Citizens' victories over the Moore Lane club.
Mellanby remains in talks with many of last season's squad, and a few new faces, but fully expects one or two of last term's stars to move on, with two of the club's defenders linked with moves away from the club.