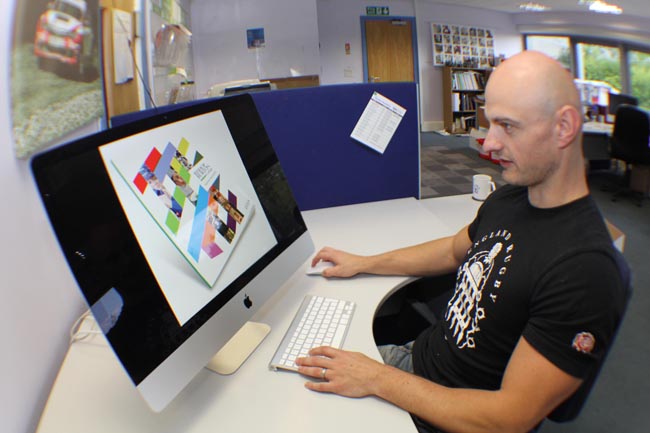 A Newton Aycliffe-based multi-media agency has made a huge investment in new technology to cope with an increase in digital demand.
HPM Group, based on Aycliffe Business Park, has forked out £25,000 on a number of new Apple Macs and £25,000 on new servers.
The £50k investment is to enable the company to accommodate an increase in web work.
HPM, which employs 45 staff and currently has an annual turnover of £4.5m, has invested heavily to focus on new media marketing strategies and innovative i-publications as well as PR in recent months.
This latest investment will improve the design studio's efficiency as well as increase its web server's capacity to accommodate more online content for clients.
John Maughan, HPM's studio manager, said: "We've seen a rapid increase in the amount of online content from new and existing clients and this investment will enable us to not only accommodate demand, but also perform at an optimum level.
"New media is a hugely important part of the business now and we don't want to be left behind, which is why the company has had the foresight to make this investment now for the benefit of our clients."
HPM managing director Richard Mortimer added: "We've always been at the cutting edge when it comes to technology in the media and printing world and this is another example of us moving with the times.
"We have a talented team of designers, state-of-the-art printing machines and all the latest design software packages to ensure we deliver a top service to all our clients."
HPM is built on a heritage of print services and offers marketing, creative and digital communications creating an online presence, PR and event management services.
The integrated marketing communications company works with a variety of private and public sector organisations, ranging from Auckland Castle and Wynyard Hall, to NHS Trusts, local authorities and Durham, Teesside and Huddersfield universities.
It is also famous for printing football programmes for clubs including Liverpool, Sunderland and Middlesbrough to name a few.
More details at www.hpm.uk.com