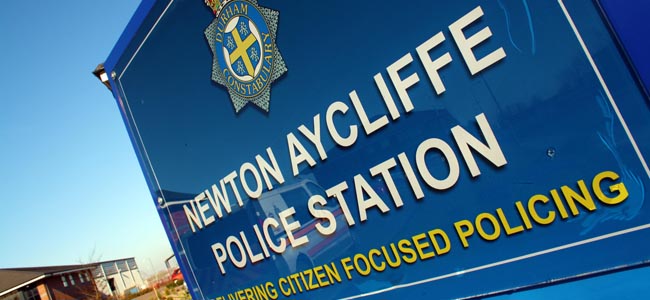 By Martin Walker
A man has been locked up after embarking on an Easter Monday crime spree in Newton Aycliffe.
On the evening of Monday (1st April), police officers arrested 30-year-old Paul Ramshaw in relation to a series of crimes that had been committed in Aycliffe area that day.
Ramshaw, from the Peterlee area, had already appeared at the town's Magistrates Court in relation to other matters.
But following his release, he stole a red Apollo pedal cycle from outside of McColls Store at Oakfield before attending Star Cabs' offices on Greenwell Road and rummaging through the pockets of clothing he found within belonging to staff.
He also interfered with a Ford Mondeo motor vehicle belonging to the firm in attempts to steal items from within.
Officers located Ramshaw and arrested him in relation to these matters and during a subsequent altercation a police officer was assaulted by him.
Ramshaw was charged with five offences and kept in police custody until he appeared at Teesside Magistrates Court on Wednesday (3rd April).
He pleaded guilty to the offences and was sentenced to 12 weeks in custody.
Neighbourhood Police Team Sergeant Mark Edwards told Aycliffe Today: "Newton Aycliffe's Serious Crime Team worked hard to secure this result and I believe this demonstrates the commitment of officers who work the town.
"I would like to reassure residents that this mini crime wave was committed by a person from outside of the area whose presence in the town came about through unfortunate circumstances and crime patterns of this type are not the norm."