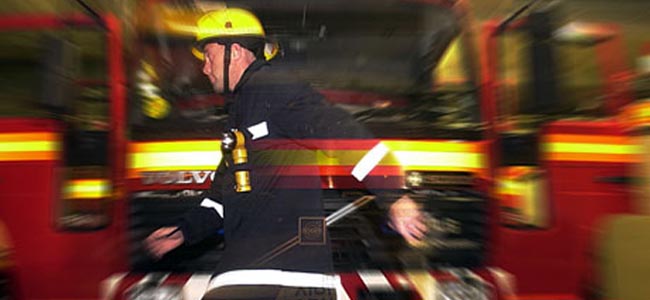 By Martin Walker
Firefighters from Newton Aycliffe attended a house blaze in Sedgefield which killed a man earlier on Tuesday.
A joint investigation by County Durham and Darlington Fire and Rescue Service and Durham Constabulary is under way.
At around 1.45am on Tuesday (9th October), emergency services were alerted to a fire in a ground floor flat in Wellgarth Mews, Sedgefield.
Fire appliances from Sedgfield, Newton Aycliffe and Wheatley Hill attended.
Upon arrival, firefighters forced their way in to the flat to extinguish the fire and retrieve a 45-year-old man from a ground floor room. Sadly, paramedics confirmed he had died at the scene.
Area Manager Andy Hopkinson stated: "We express our deepest sympathy to the family and friends of the deceased. Our fire investigators are working closely with the Police to establish the cause of the fire.
"Local fire crews will be working in the immediate area throughout Tuesday offering free Home Fire Safety Checks and I would encourage people to check they have working smoke alarms and know what their escape plan is should a fire break out in their home.
"Please don't forget your friends, relatives or neighbours, particularly those who are vulnerable such as the elderly or who live alone – do they have a working smoke alarm?"
To arrange a Home Fire Safety Visit (includes fitting a free smoke alarm) for a vulnerable person you know, please call 0191 3324222 or visit www.ddfire.gov.uk
Remember the following fire safety advice:
• You are twice as likely to die in a fire if you don't have a working smoke alarm
• Fit smoke alarms on every level of your home
• Test your smoke alarm regularly and never leave it without batteries
• Turn off and unplug electrical appliances, unless designed to be left on – like freezers, before bed
• Have an escape plan that your whole family knows
• Know where your door and window keys are, keep them where everyone can find them