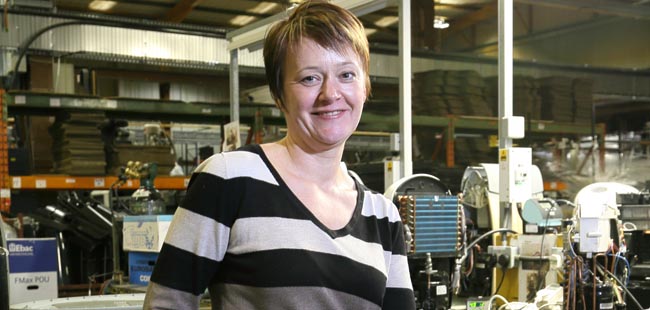 By Martin Walker
The boss of one of Newton Aycliffe's biggest firms says Aycliffe Business Park residents can afford to share knowledge and experience without giving away "secret formulas".
Communication and collaboration are the two main buzz words associated with Aycliffe Business Park, following the successful launch of www.aycliffebusinesspark.co.uk last week.
The aim is to improve communication between residents in the North-East's second-largest industrial estate, while also improving the appearance of the park.
Ebac managing director Pamela Petty says companies must embrace the new initiative and share information.
She told Aycliffe Today: "Everyone seems to have the same sentiment as the steering group, that there's a lot of knowledge and expertise on the park, and without giving away our secret formulas, we should be able to share knowledge, experience and trading.
"That way we'll be able to benefit as a group, rather than all just trading individually."
CLICK HERE TO SEE OUR VIDEO FEATURE
More than 100 people attended the launch of aycliffebusinesspark.co.uk last week.
Chair of the group, Xcel Centre manager Kerina Clark, told us: "A small bunch of us thought it was a good idea, but to see the level of enthusiasm from companies on the park is really encouraging.
"The key aim is to promote Aycliffe Business Park as a healthy and vibrant community, for the benefit of all the businesses on the park.
"The starting point is the website. It's free for firms on Aycliffe Business Park to register their details in the directory, and there's also a diary of events and a new section. It's just so there can be conversations between businesses.
"It looks like we're getting more and more interest. The feedback has been excellent."
Firms who want to register their details www.aycliffebusinesspark.co.uk must first email [email protected]
MP PRAISE FOR FREE BUSINESS INITIATIVE
AYCLIFFE BUSINESS PARK IS LAUNCHED!