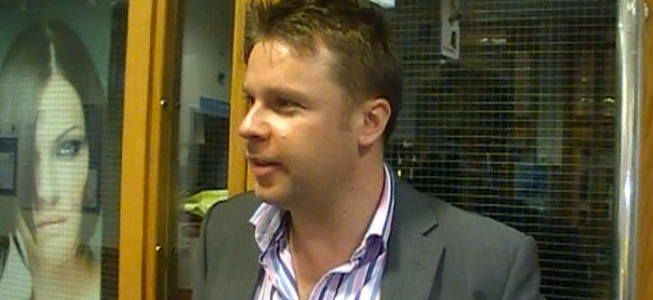 By Glen Robertson
Durham Wildcats chairman Quentin Sloper has stressed the importance of improving the club after their inaugural British Basketball League (BBL) campaign.
The Wildcats finished bottom of the table in their first season but there were plenty of encouraging signs.
There were dramatic victories over Cheshire Jets and Guildford Heat. They impressed in games against local rivals Newcastle Eagles – the BBL champions – and welcomed the Sky Sports cameras to Newton Aycliffe Leisure Centre.
And the chairman believes the Wildcats will build on a "positive" season in the years ahead.
Sloper told Aycliffe Today: "It's been a rollercoaster of a year.
"There were incredible highs and incredible lows but one that will stand us in outstanding stead.
"We started off knowing very little of what was in front of us. You can do as much research as you like but when you are embarking on something like this you never know exactly what is around the corner.
"We've learnt a lot, we've done a lot of things right and we've grown as the year has gone on.
"We have to improve next year. We're not going to stand here and say we're going to win the league but our aim is to climb that league and make the play-offs and to be more competitive in every season from now on."
The Durham university graduate has big ambitions for the Wildcats off the court as well, with a project in place that will lead to a multi-sports club, with plans for women's football, netball and volleyball to be added in the coming years.
"It's a huge project and it's a project that goes beyond basketball, that's for sure," said Sloper.
"One of our aims was to make this a multi-sports club and we have plans for that, but we need to get basketball right first.
"The future in the next couple of years is to grow step by step. (Newton Aycliffe Leisure Centre) is our home for now and I hope we're going to be here for a while.
"It would be great to think that one day we might have a purpose built venue but we have to show that there is demand for that."
For these visions to take place, the Wildcats will require extra funding. They have enjoyed strong crowds for their home games in Newton Aycliffe this season, but the club are hoping to attract more fans for their second campaign.
"Our steps forward are sadly based on income generation," admitted Sloper. "We need more fans to come and watch the games and we need to develop a greater corporate base, so we can increase sponsorship.
"Our future is incredibly bright but it can be brighter quicker if we can get more people involved."
Go to our Video Vault to see our interview with Sloper in full