By Rob Goddard (NAJFC)
Newton Aycliffe Juniors sent two sides to the Darlington All Stars tournament held at Longfield School.
The Under 11's played five games, lost three, drew one and won one. Goals were scored by Curtis, Adam and Zack. Two of the games lost were very close and could have gone either way, in the third they held our own against a team who play four divisions above them in the league. A good day was had by all and it was great to welcome Addi and Wayne as our new manager and coach. Aycliffe's player of the tournament was Curtis for his all-round contribution.
The Under 9's had a fantastic day. In the group they had a record of played five, won four, drawn one conceding only one goal and topping the table. This was achieved with victories over TIBS 4-0, Leven 3-1, All Stars 1-0, Middleton Rangers 1-0 with a perfect record being stopped by Greatham who held us to a 0-0 draw.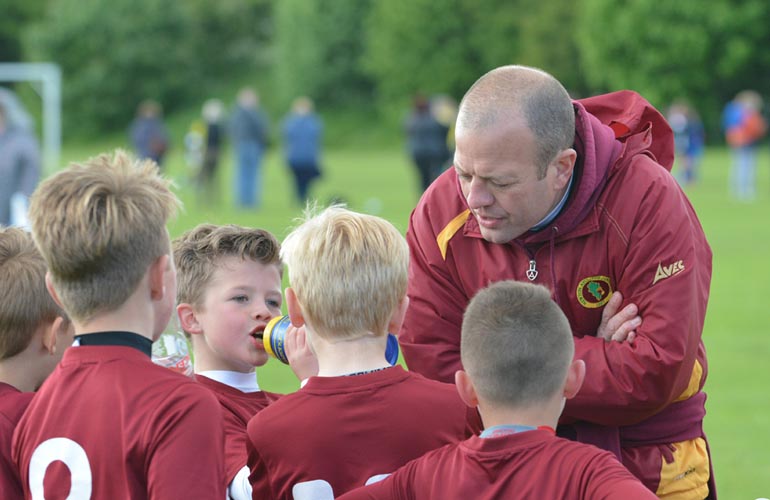 They progressed to a quarter final against Bishop Auckland St Mary's which was won 1-0 thanks to a great finish by Taylor after good build up play from Lucas. On to the semi-final and a dominant display and goals from Jacob, Jake, Charlie and Lucas led to a 4-0 win.
The final saw this season's League Cup winners from TJFA North riding and TJFA Durham leagues face each other in what was always going to be a close encounter for Aycliffe against Marton. Aaron's fine strike after a lovely pass from Charlie looked to have sealed a 1-0 win. However Marton managed to equalise with the last kick of the game to take the game to extra-time. No further goals in this period despite some great play so we had penalties to decide the winner. Marton won the shot out and claimed the win, a cruel way to lose for our squad who had been great all day.
Well done to Thomas who was named player of the match in the final, all the squad were superb including Aaron, Taylor, Jake, Jacob, Lucas, Charlie and Zack and thanks as always to the great coaching support from Adrian and Neil.
If boys and girls from any age group are looking to join our squads for next season please send an e-mail including your child's current school year to [email protected] and we will put you in touch with the right coach.