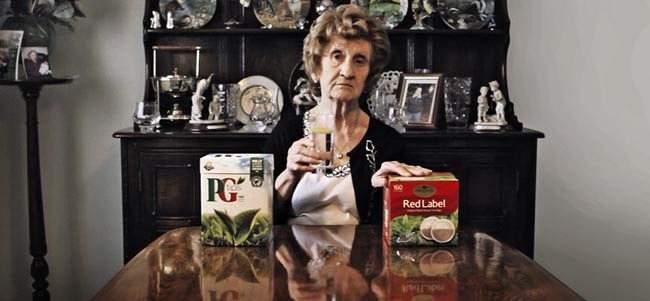 By Martin Walker
The star of an award-winning national advertising campaign will open a new supermarket in Newton Aycliffe.
Jean Jones, who starred as the gin-loving tea lady in the popular Aldi advert, will open a new branch of the store on Greenwell Road in the town, at 8am tomorrow (Thursday).
Mrs Jones, who recently moved to the town from Middleton One Row near Darlington, will greet customers and invite them to sample some of the food on offer.
The opening of Aldi in the town has created 20 new jobs, and its long-awaited arrival has been welcomed by the community.
Sedgefield MP Phil Wilson had campaigned to speed up the development after a row involving utility companies threatened to delay it even further.
In a Video Interview with Aycliffe Today earlier this year, Mr Wilson said: "I've been working on this since I was elected in 2007, with the developers and the council, to bring it to fruition, and it's starting to do that now, so it's great news.
"I can understand the scepticism, because there's been so many false dawns with the town centre, and I've been as frustrated as anyone else.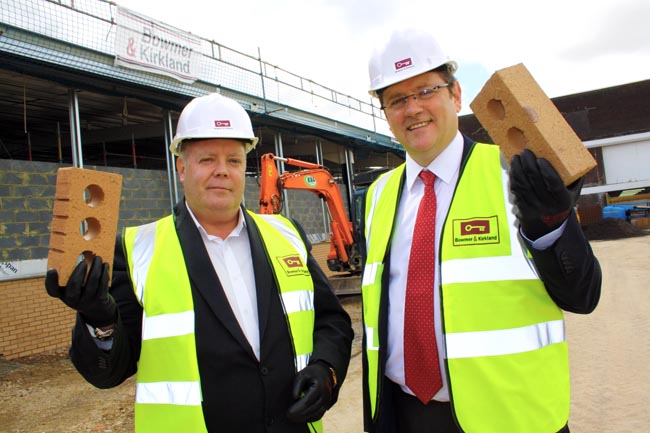 Town Centre Manager Bryan Haldane (left) with Sedgefield MP Phil Wilson at the construction site of Aldi in August
"The town centre has been a long haul, and there's still a long way to go, but it's starting to come together.
"Aldi will be a hugely-welcome addition to the town, and hopefully just the beginning of a long-term development."
Aldi area manager Pippa Baker said: "After seven months of preparation, we're ready to welcome customers into our new store.
"The team and I are really looking forward to opening the doors and showcasing all that Aldi has to offer."