Thanks to funding from Great Aycliffe and Middridge Partnership (GAMP) an eagerly-awaited Scoot Track is now open at Horndale Park.
The project, delivered in partnership with Great Aycliffe Town Council, has provided a purpose built Scoot Track.
The track is designed to complement the current wheeled play provision provided by the Town Council across the area.
The new facility provides a series of carefully designed tarmac ramps, which will challenge riders of all ages and abilities.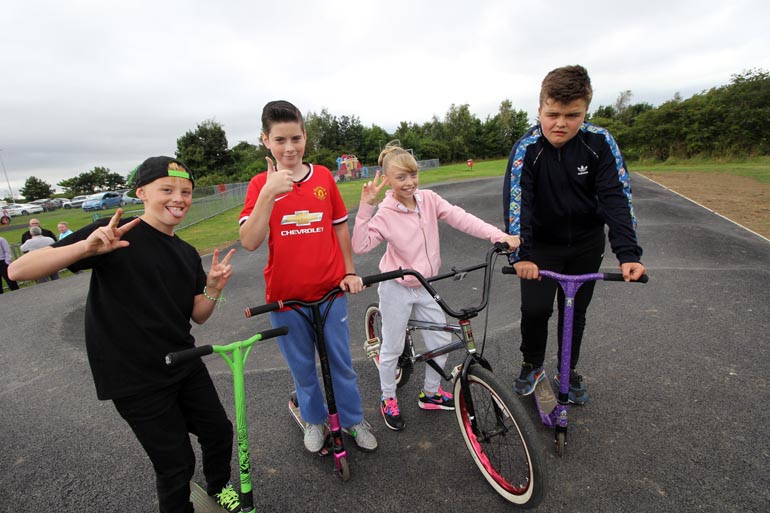 The track is designed with scooters in mind, however, it is also suitable for skateboards, skates and BMXs.
The need for an additional facility to cater for scooters was identified after consultation with young people and local residents. Findings from the consultation highlighted that young people felt that a Scoot Track would be well used and provide an alternative venue, specifically for scooters.
GAMP supported the Scoot Track with £24,500 of its Area Budget Funding going towards the construction of the track. Great Aycliffe Town Council have allocated resources towards the future maintenance and up-keep of the facility.
Brian Riley, GAMP Coordinator, said: "Providing activities for the town's young people is a priority for GAMP, and by working in partnership with colleagues at Great Aycliffe Town Council, we have been able to provide a first class facility within one of the town's popular parks."