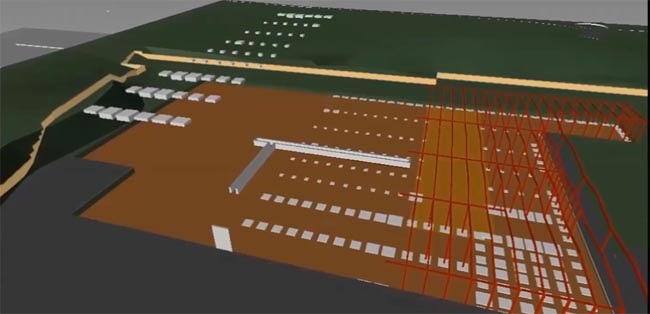 We obtained a computer-generated 3D presentation which tracks the 21-month construction of Hitachi Rail Europe's £82m train-building facility.
The three-minute video shows how the route on to the site will be completed by the end of the year.
The erection of steel frames will start in the first quarter of 2014 with the roof to be completed in the second quarter.
Internal floor slabs and rails are to be completed in the third quarter of 2014, and the building and offices are expected to be completed by the end of 2014 before the fitting out starts in early 2015.
Merchant Place Developments expect to hand the completed factory over to Hitachi, ready for production, some time between the second and third quarter of 2015.