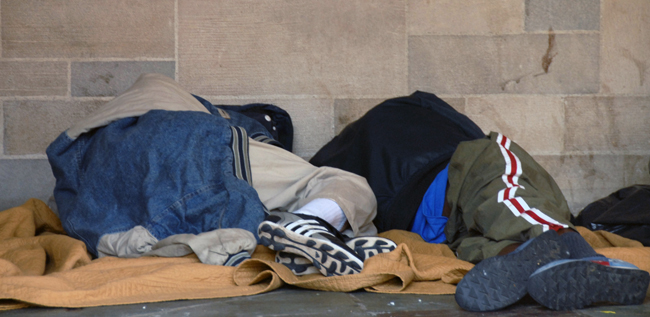 More than 3,500 households have avoided losing their home since 2008 thanks to help from Durham County Council and its partners.
It is estimated that helping these families remain in their homes could have saved at least £85m in costs to the council and government departments such as the Department for Work and Pensions and Department of Health.
The figures are included in a report to Durham County Council's Cabinet, which will be asked to approve a new Homelessness Strategy for 2013-18 when it meets next week.
The strategy explains the challenges facing the council and other organisations and sets out how they can work together over the next five years to tackle the problem of homelessness.
It also outlines what the council has done since 2008 to prevent homelessness and how social and economic factors have affected its work.
Cllr Eddie Tomlinson, Durham County Council's Cabinet member for housing and rural issues, said: "The county council's first Homelessness Strategy covered a period of transition as we became a unitary authority.
"But despite the challenges of setting up a new, countywide homelessness service and a rise in the number of people applying to the council for help to prevent losing their home, we have achieved some significant results.
"Between 2008 and 2013, we saw an increase of 281 per cent in the number of families who we helped avoid the misery and distress of being made homeless."
The report also reveals that during the five-year period of the first strategy, no 16 or 17-year-olds were officially declared as homeless.
And while domestic abuse remains the main reason for homelessness in the county, there was a 28 per cent drop in in the number of homelessness applications due to domestic abuse between 2011/12 and 2012/13.
The installation of additional security measures in the homes of domestic abuse victims has led to an increase of 92 per cent in the number who have been able to remain in their homes.
The council has introduced a range of measures to help tackle homelessness, including a dedicated welfare rights worker within its housing service, a 12-month pilot offering support to people sleeping rough in Durham City and a regional initiative targeting repeat offenders leaving prison.
Cabinet will discuss the Homelessness Strategy 2013-18 when it meets at County Hall, Durham, on Wednesday, 18 September.