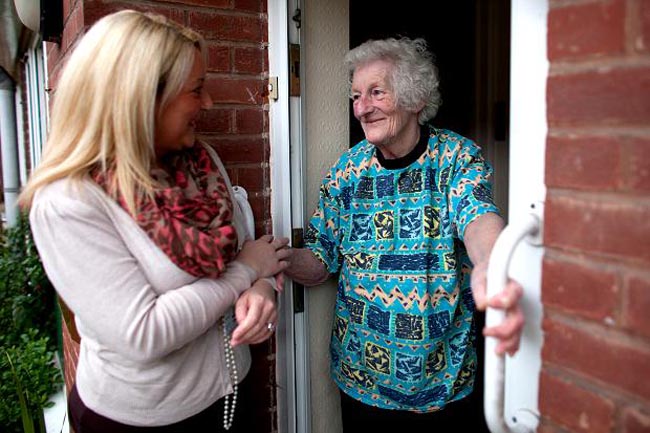 Do you know someone who has recently been discharged from hospital that would benefit from some extra support at home or in the community?
The Pioneering Care Partnership (PCP) has launched a new county-wide Health Buddy service in conjunction with County Durham NHS and the Health and Social Care Volunteering Fund.
The Health Buddy service offers short-term care and support to individuals who have recently been discharged from hospital. The aim is to assist recovery and build confidence in returning to their home.
Margaret Curtis, Programme Manager for the Health Buddy service, says: "After leaving hospital, people can find that they struggle with day-to-day activities and they may feel isolated because they are worried about getting out and about on their own.  This scheme can offer a helping hand and a friendly face to support individuals in tackling the initial problems that they can encounter."
This support is provided through local volunteer befrienders who can assist individuals with their shopping, attending social activities and medical appointments, or simply taking the time to listen over a cup of tea.
For more information please ring the Pioneering Care Centre on 01325 321234, or email [email protected]