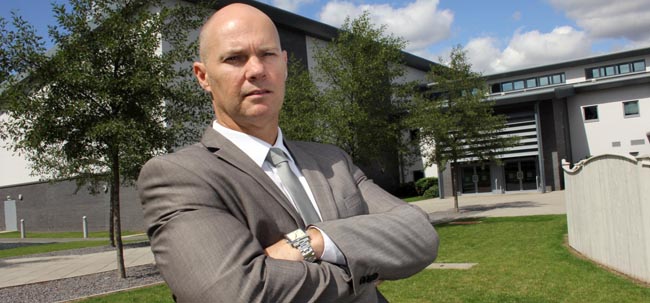 By Martin Walker
Companies will get a golden opportunity to talk directly to the decision-makers of some of the region's biggest firms at a popular business event next month.
More than 100 exhibitors have already signed up to this year's Durham Oktoberfest, a large-scale manufacturing and engineering exhibition, which will be staged for the sixth year running at the Xcel Centre on Aycliffe Business Park in County Durham on Thursday October 17.
As well as the day long networking and marketing opportunity, one of the big attractions to smaller companies is the high-profile buyers who will be present.
Once again this year, there will be private seminar rooms arranged for 'Meet the Buyer' sessions, giving firms a rare opportunity to speak and present to buyers such as the Ministry of Defence, Narec, Northumbrian Water, Husqvana, Business Durham, Faurecia and Parker Domnick Hunter to name a few.
"This is an opportunity to impress buyers and develop new business," said Darren Race, chairman of South Durham Engineering & Manufacturing Forum and co-founder of Durham Oktoberfest.
"It was a sensible addition to what we were offering at Oktoberfest, many companies often look to change their supplier and this is a fantastic chance to be able to do that.
"Each company will get a 15-minute slot to present to the buyers and we will make sure they are well matched and compatible.
"There is no charge to come along and take part as a buyer even for the multi-national companies, but in being there they add real value to the event.
"This exhibition is all about making new relationships and wealth creation, this really does have to be first on the agenda, this is what it's all about."
This year the exhibition has no less than 120 companies taking part with a footfall this year estimated to surpass an impressive 1,000 visitors.
The event is sponsored by Business Durham, Derwentside Homes, EEF and South West Durham Training, Teesside University, Husqvarna and Scott-Grant.
To sponsor, exhibit or attend call 01207 524 366, or go to www.durhamoktoberfest.org.uk