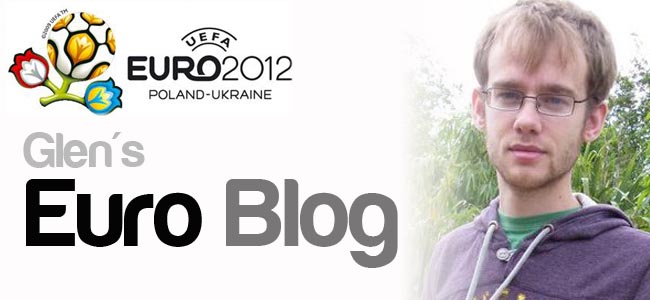 Aycliffe Today Sports Editor and Newton Aycliffe FC reporter Glen Robertson continues his daily Euro 2012 blog…
DAY TEN REVIEW
Germany 2-1 Denmark
Portugal 2-1 Netherlands
The Group of Death was always going to claim a high profile victim, but you'd have had a job convincing anyone beforehand that, not only would the Netherlands be going out, but they'd end the tournament with zero points.
Cristiano Ronaldo finally kick-started his tournament, ensuring Portugal finished as runners-up behind and set-up a quarter-final against Czech Republic with two superbly taken goals.
Germany are the only team in the tournament with a 100% record, after seeing off Denmark. They also won 10 from 10 in the qualifiers, Can anyone stop them? Greece shouldn't be able to in the next round.
Denmark will rue the late goal conceded to Portugal in their second game, but not many people predicted them to get to the next stage, and a third-place finish with three points is a respectable return from the tournament.
But a major shake-up of the Netherlands is needed. Despite having players like Arjen Robben, Robin van Persie and Wesley Sneijder, they never looked a cohesive unit. It was a team full of individuals and they got what they deserved.
GROUP C FINALE
Tonight could be the most exciting end to a group stage in the tournament's history.  Spain play Croatia, both knowing a victory will see them top the group, while Italy must win against Ireland or they will be going home.
Spain and Croatia could draw 2-2 and ensure both qualify, due to the head-to-head records, but a 1-1 draw might not be good enough for Croatia. A 0-0 definitely wouldn't. Welcome to the complexities of the Uefa head-to-head system.
PERMUTATIONS
Spain
Win and they are through as group winners. A 2-2 (or higher) draw would also see them top the group. A 1-1 draw will be good enough, providing Italy don't win by five (or a four goal margin where Italy score at least five). A 0-0 draw would only see them top the group if Italy fail to beat Ireland. A defeat coupled with an Italian victory will see them eliminated.
Croatia
Win and they go through as group winners. Draw 2-2 (or higher) and they go through as runners-up. A 1-1 will only be good enough for qualification if Italy don't beat Ireland 3-1 or more (ie a one goal margin or a 2-0 victory for Italy would see Croatia progress). A 0-0 draw and they will be out, providing Italy beat Ireland. A defeat and they will go home, providing Italy beat Ireland.
Italy
Must win and hope the Spain/Croatia game doesn't end 2-2 (or a higher scoring draw). If it ends 1-1 Italy need to win 3-1 or by a higher margin (a 3-1 for Italy and a 1-1 for Spain and Croatia would see Italy knock Croatia out due to having a higher Uefa coefficient). A 0-0 in Spain/Croatia and a win for Italy would see the Italians top the group. A draw or defeat and they are out.
Ireland
Already eliminated.
Bets of the Day:  Spain/Croatia to be 1-1 6/1
Ireland to draw with Italy 9/2