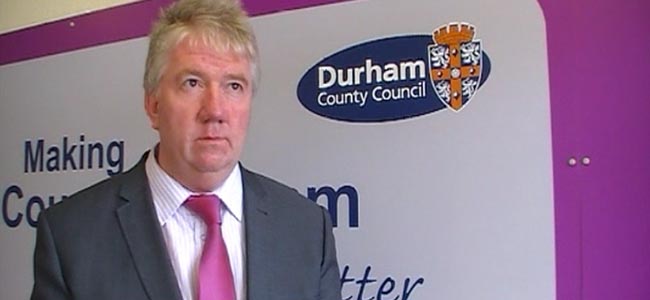 EXCLUSIVE By Martin Walker
Local Independent councillors Paul Gittins and Dorothy Bowman both lost their seats on Great Aycliffe Town Council in the local elections.
The shock result saw the Labour Party increase its majority on the Town Council with a total of 26 seats, to 12 Independents.
In the results for the town's West Ward election, young politicians Tom Twissell and Dan Summers, both aged just 18, were elected with 409 and 435 votes respectively.
Eddie Adam, Tom Bowman and Arun Chandran were also victorious as Dorothy Bowman lost out.
Gittins lost his Central Ward seat to new Labour candidate James Atkinson, while Bill Iveson and Val Raw held their seats.
The full results for the Aycliffe wards were as follows: 
Aycliffe Central Ward of Great Aycliffe Parish
Candidate
Party
Votes
Elected
ATKINSON, James
Labour Party Candidate
219
Elected
GITTINS, Paul Steven
Independent
174
IVESON, William
Labour Party Candidate
249
Elected
RAW, Valerie Margaret
Labour Party Candidate
219
Elected

Electorate: 

1628

Turnout: 

27.21%
Aycliffe Village Ward of Great Aycliffe Parish
Candidate
Party
Votes
Elected
BLENKINSOPP, William Maurice
Independent
n/a
Unopposed

Electorate: 

782

Turnout: 

n/a
Byerley Park, Horndale & Cobblers Hall Ward of Great Aycliffe Parish
Candidate
Party
Votes
Elected
CLARE, John Duncan
Labour Party Candidate
n/a
Unopposed
GRAY, Ian
Labour Party Candidate
n/a
Unopposed
HALL, Brian
Labour Party Candidate
n/a
Unopposed
HEWITSON, Irene
Independent
n/a
Unopposed
KJENSTAD, Paul Einar
Labour Party Candidate
n/a
Unopposed
PALMER, Alison
Labour Party Candidate
n/a
Unopposed

Electorate: 

3438

Turnout: 

n/a
Neville Ward of Great Aycliffe Parish
Candidate
Party
Votes
Elected
CUTHBERTSON, Lileen Margaret Griffin
Independent
128
GRAY, George Robert
Independent
122
HILLARY, Jeremy Paul
Labour Party Candidate
181
Elected
IVESON, Sarah Jane
Labour Party Candidate
229
Elected

Electorate: 

1563

Turnout: 

24.12%
Shafto St Marys Ward of Great Aycliffe Parish
Candidate
Party
Votes
Elected
FLEMING, Robert Stuart
Labour Party Candidate
n/a
Unopposed
HILLARY, Wendy Patricia
Labour Party Candidate
n/a
Unopposed
IVESON, Malcolm
Labour Party Candidate
n/a
Unopposed
WHEELER, Christopher Albert
Labour Party Candidate
n/a
Unopposed

Electorate: 

2626

Turnout: 

n/a
Simpasture Ward of Great Aycliffe Parish
Candidate
Party
Votes
Elected
ATKINSON, Derek George
Labour Party Candidate
n/a
Unopposed
CLARK, John Joseph
Labour Party Candidate
n/a
Unopposed

Electorate: 

1388

Turnout: 

n/a
West Ward of Great Aycliffe Parish
Candidate
Party
Votes
Elected
ADAM, Edward
Labour Party Candidate
490
Elected
BOWMAN, Dorothy
Independent
330
BOWMAN, Thomas Raymond
Labour Party Candidate
403
Elected
CHANDRAN, Arun Mohan
Labour Party Candidate
443
Elected
CROFT, June
Independent
242
GRAY, George Coulson
Independent
460
Elected
HAIGH, Brian
Independent
274
SUMMERS, Daniel Luke
Labour Party Candidate
435
Elected
SYMONS, Sally Annmarie
Independent
277
TOMLIN, Alfred George
Independent
253
TWISSELL, Thomas
Labour Party Candidate
409
Elected

Electorate: 

4737

Turnout: 

21.43%
Woodham Ward of Great Aycliffe Parish
Candidate
Party
Votes
Elected
CLARE, Barbara Anne
Labour Party Candidate
n/a
Unopposed
COLLINSON, Neil
Labour Party Candidate
n/a
Unopposed
DALTON, Maria Wilhelmina Henrica
Labour Party Candidate
n/a
Unopposed
DALTON, Michael Augustinus
Labour Party Candidate
n/a
Unopposed
HAIGH, Sandra
Independent
n/a
Unopposed
HENDERSON, Keith
Labour Party Candidate
n/a
Unopposed

Electorate: 

4656

Turnout: 

n/a