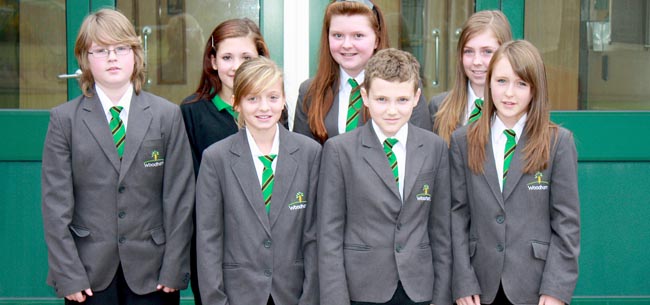 A team of eight Year 8 Woodham students took part in the launch event for the Future Business Magnates 2013 at the Xcel Centre last week.
The competition is run by Durham County Council each year.  It seeks to encourage young budding entrepreneurs to set up and run a business, teaching them crucial entrepreneurial and leadership skills along the way.
Each team in the competition will undertake six challenges for which they will be awarded points. The team with the most points in June 2013 will be awarded the coveted Future Business Magnates prize.
The students from Woodham Academy underwent a series of stages to gain a position on the team and are full of enthusiasm and ideas.
They will be mentored by two representatives from Ebac, which further strengthens the already existing links between the school and the Business Park.
Head of year 8 Vikki Fawcett said: "At the age of twelve or thirteen, young people have little or no experience of what it is like to set up and successfully run their own business.
"This is an excellent opportunity to gain new skills and then put them to the test.
"We are looking forward to seeing our students develop into confident leaders who are equipped with the necessary skills to become successfully self employed in the future."