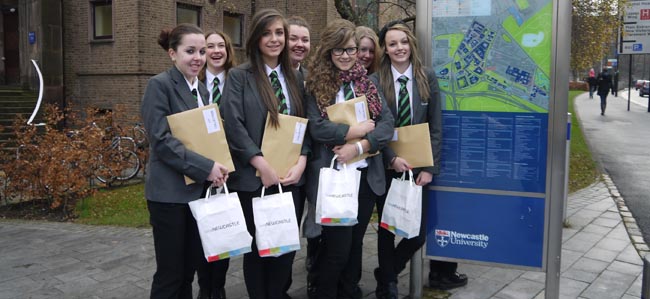 French language students from Woodham Academy spent a fabulous day at Newcastle University learning about the benefits of studying a foreign language.
The Year 10 students were inspired by a keynote speech from Alan Bell, chief starter at the London 2012 Olympics, who extolled the value of language skills in his role and his love of different cultures.
A game of "What's my line?" followed where the students had to guess the job of the person they were interviewing. They were thrilled to discover government intelligence officers, interpreters, actors and European Union Lawyers!
There was also the opportunity to experience a taster session of Chinese, Italian, Portuguese, Dutch or Arabic and the students heard about the opportunities available for studying languages at university.
Mr Coley Head of Modern Languages at Woodham said: "Our students have had a fascinating day.
"They have started to think more about how languages can help them in their future careers, which is really motivational for their language studies at school."