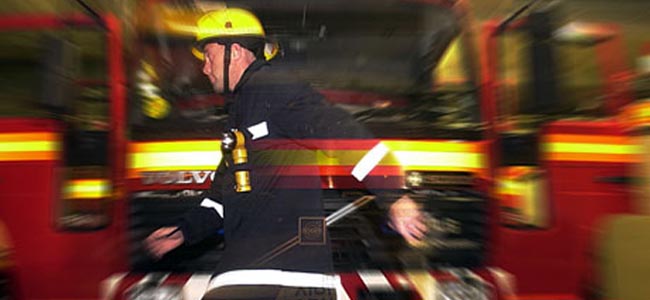 The Fire Brigades' Union (FBU) has announced a date for planned industrial action.
Members of the FBU plan to conduct their first strike on Wednesday September 25, from 12 noon until 4pm.
County Durham and Darlington Fire and Rescue Service is disappointed that the on-going industrial dispute between the FBU and the Government over reform of the firefighter pension schemes has not yet been resolved.
This industrial action, should it go ahead, will be the first national firefighters' strike for more than a decade.
The Government's decision to withdraw military support during periods of industrial action means that for the past five years fire authorities across the country have had to plan and prepare to be self-reliant.
Fire authorities have a statutory responsibility to provide business continuity plans in the event of industrial action by their staff.
To fulfil this responsibility Durham and Darlington Fire and Rescue Service has robust plans in place to provide a fire and rescue emergency response from strategic locations across County Durham and Darlington Borough.
The service will use trained fire officers to both drive and staff fire appliances along with other emergency response vehicles during any period of national strike action.
These staff are professional firefighters with years of experience responding to fires and other emergencies.
The officers will work alongside non FBU firefighters who will be working as normal and staff who choose not to participate in any strike action. The plans have been tested and quality assured.
Although there will be fewer fire appliances available during the strike action, County Durham and Darlington Fire and Rescue Service is confident that the level of emergency response that can be provided will be adequate.
The plan is not designed to replicate the excellent service that firefighters provide every day of the week. However, it does aim to provide a professional emergency response during periods of industrial action.
In the lead up to the strike the service will continue to raise community awareness of fire and other risks.
Officers have also been meeting with businesses in the area to ensure they know the sensible precautions that can be taken to reduce the risk of fire during an industrial dispute.
The service's website at www.ddfire.gov.uk will carry up-dates about the strike action as well as practical information for the public, businesses and organisations about how to stay safe.
Deputy chief fire officer, Stuart Errington, said: "The plans we have in place will ensure that, should this strike go ahead, people in County Durham and Darlington can still receive a professional response in the event of a fire or other emergency.
"We hope that, even at this late stage, strike action can be avoided and we would ask both the Government and the FBU to continue meaningful negotiation to try and resolve their differences."