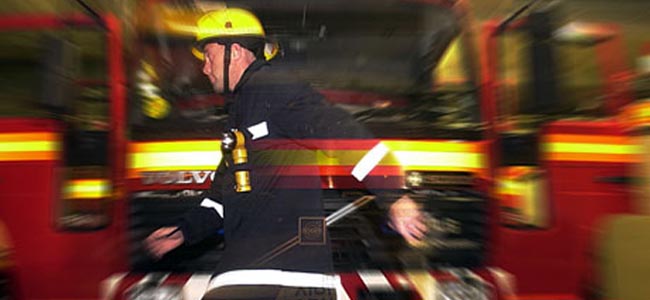 By Martin Walker
County Durham and Darlington Fire and Rescue Service has launched its public consultation on the Service's Integrated Risk Management Plan (IRMP).
Integrated Risk Management Planning is about allocating resources in the most effective way to improve public safety, reduce the number of fire incidents and save lives.
The Service has made significant progress over recent years in improving the safety of residents and businesses across County Durham and Darlington.
The aim is to continue to protect local communities during a period of sustained and unprecedented cuts in public spending.
Susan Johnson, chief executive, said: "We are providing emergency services at a time when our financial resources are being reduced significantly.
"We are changing the way we work to reduce costs without increasing risks in local communities.
"This IRMP consultation sets out our proposals for 2013/14 and builds on what we have already done to make us more efficient.
"We want people's view on our plans and we are looking for local people to be more involved in planning the future of their local fire and rescue service."
The consultation process gives everyone the opportunity to have their say about the changes being proposed and will involve staff, residents, businesses, partner organisations and representative bodies.
Feedback from the twelve week consultation process will be used to inform future plans.
Councillor Gordon Tennant, chairman of County Durham and Darlington Fire and Rescue Authority, said "This consultation plays an important role in helping us to understand what our communities and other stakeholders think of our future plans and the Services we deliver.
"We are committed to consulting widely on our plans and we sincerely welcome your feedback on what we could do to improve our Service and reduce risks in our communities."
The full Integrated Risk Management Plan together with an online questionnaire is available at www.ddfire.gov.uk