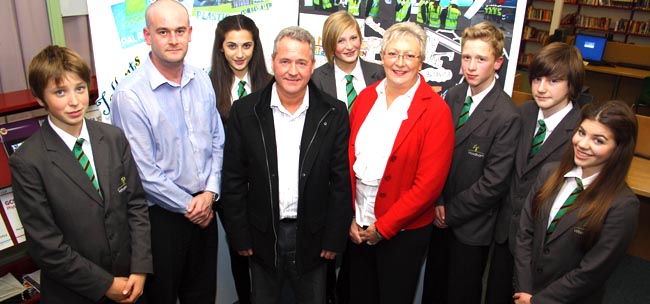 A school team led by Newton Aycliffe steel firm Finley Structures have won a nine-week Apprenticeship Awareness Programme in the town.
Six local companies took part in the programme, funded through the Great Aycliffe and Middridge Partnership (GAMP) and in partnership with Woodham Academy.
GO TO OUR VIDEO VAULT TO SEE OUR SPECIAL FEATURE
Firms including Gestamp Tallent, 3M, Finley Structures, Palram, Ebac and Stiller Transport joined forces to launch the Apprenticeship Awareness Programme.
It started off nine weeks ago, when the companies gave a brief demonstration to Year 9 students at Woodham during a series of workshop carousels, dubbed "speed networking", to give young people a flavour of the work they do.
The youngsters were then be split into groups during site visits to six different companies, when they got to learn more about their chosen industry, from manufacturing to IT and HR.
They then worked with the firms to put together a presentation, which they had to deliver during a special presentation before parents, teachers, business leaders and judges.
And the team from tutor group 9CT, working with Finley Structures, was voted first, with Ebac's team runners-up.
The project, involving 150 students in total, was led by Woodham Academy with input from EDT, the largest provider of Science, Technology, Engineering and Mathematics enrichment activities for young people in the UK.
More to follow on this soon…