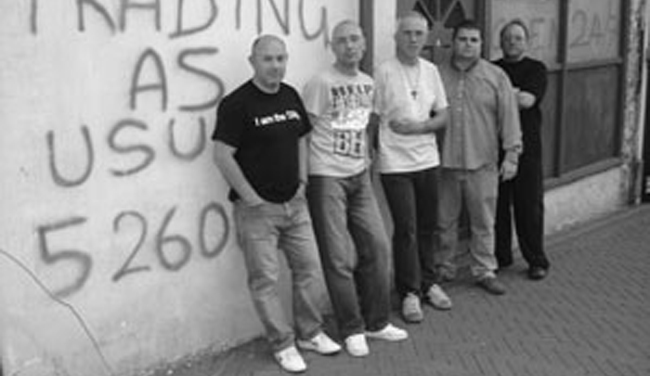 By Paul McGeary
Ask any musician what was the pinnacle of their career and most if not all will point to headlining a huge home-coming gig in their native town or city.
Be it U2 playing Slane Castle in 2001 or the time when Oasis played at Maine Road in 1996, there will be fewer better memories for any group or artist when they reflect back on their stardom.
In May this year Newtonian rocker Richard Ingman will get to feel just like Bono or the Gallagher brothers when he leads pub band, The Fibbers, on stage at The Iron Horse, the popular spot for live music in his Aycliffe hometown.
"I am not sure about the superstar comparisons, but it will be a real treat to be able to pay in Aycliffe," says the 42-year-old frontman with a smile.
"We do a lot of travelling around from Newcastle down to Whitby, so I am really looking forward to a hometown gig.
"A lot of people who don't often get the chance to see the band are coming, so it will be a special night for me."
The Fibbers are a five-piece, made up of Ian Emmerson on bass, Steve Davies and Daryn Worthy on guitars, Stu Halliday on drums, with Richard on lead vocals.
The band was formed in 2005, and have racked up hundreds of gigs on the pub and club circuit of the North East.
"We came together as a result of an advert placed by Ian, and have never looked back," adds Richard.
"One of the remarkable things is that we all have such diverse musical influences, yet manage to incorporate most of them into our act.
"We find ourselves playing Summertime Blues from 1958 followed by the latest hit from Kings of Leon or the Foo Fighters!"
It is this diversity that brings accolades from venues and audiences alike.
"We always get comments about the mixture and diverse nature of our sets," adds Richard.
"I think a lot of bands tread the same path of rock classics, which can be a bit stale at times. We try and look for a broad mix of songs and appeal to a wider audience.
"It has been said that if we are playing a song that maybe not be your thing, nip to the bar and hang on a few minutes because something different will be along soon! "
Bass player Ian, the founder of the band, added "We are all proud of the reputation we have built up on a very competitive circuit."
They count classics such as Sex on Fire, Mustang Sally, Wonderwall, Chasing Cars and Knocking on Heavens Door as their staple set, and have played gigs all over the North East, including an outdoor festival.
"I think the Rock The Lass Festival in New Marske was my highlight," says guitarist Daryn.
"It was a massive outdoor event all for charity with some quality bands. We must have done well, as we have been booked again for this year, but moved up the bill!"
The gig at The Iron Horse on 25th May will be the latest in a series organised by local promoter North East Music Junkies.
"I think they are doing a great job, promoting live music in Aycliffe," said Richard.
"There is a lively scene starting to build up with a few venues in the town, and this can only be a good thing – organising and booking bands is notoriously difficult, so I am grateful to finally get a chance to play in my home town.
"It will be nice to be able to get home in five minutes for a change, and hopefully see some friends and family at the gig! I just hope that the live music nights at all the venues in the town continue to be well supported, as it only makes for a varied nightlife on our doorstep."
The Fibbers live – The Iron Horse, Friday 25th May, from 8pm. Free Entry.