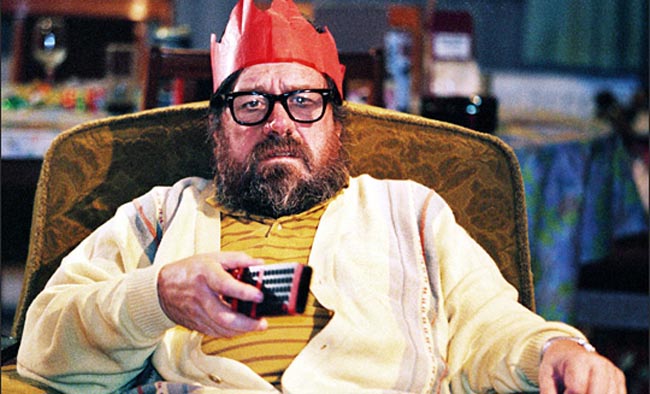 Brodie Millichap picks out this week's festive TV highlights…
Five Festive Picks Of The Week
Downton Abbey: Christmas Day 8.45pm, ITV1.
Feature length special which sees Robert and the family head off to Scotland for dancing, shooting and a special visitor for Lady Edith. Back at Downton, however, Carson faces a struggle to keep the servants focused on work.
The Royle Family: Christmas Day 9.45pm, BBC1.
The Royles come together for another Christmas special this year with jokes and gags aplenty. Jim is as miserable and witty as ever, while wife Barb's gone mad with one-pound gifts! Bright spark Dave announces his new idea worthy of a Dragons' Den pitch as well.
The Girl: Boxing Day 9pm, BBC2.
One-off drama focusing on director Alfred Hitchcock's obsession with Tippi Hedren – leading lady in the film The Birds. Toby Jones and Sienna Miller star, as the extent of Hitchcock's obsessions are showcased.
Panto! Thursday 9pm, ITV1.
Comedy drama co-written by and starring comedian John Bishop, who plays Lewis Loud – a DJ who is set to perform in his first pantomime as Jack the Lad in Dick Whittington. Get set for hilarious drama, both on and off the stage.
The 50 Funniest Moments Of 2012: Friday 9pm, Channel4.
A star-studded countdown of the most hilarious moments of the year 2012, from the outrageously stupid to the extremely ridiculous – everything is covered here. Expect to see contributions from Stacey Solomon and Russell Kane.
Soap Watch
Coronation Street sees Nick and Leanne's wedding day arrive but, as ever in Soapland, not everything runs smoothly as Leanne rushes off to see Peter in her wedding dress. Will the couple get married or will there be broken hearts this Christmas?
In Emmerdale, Cameron is at it again as he finishes off his hostage and buries the body deep in the woods.
Eastenders sees a classic whodunit case emerge this Christmas as dodgy Derek Branning gets his comeuppance when he is killed. But, yes you guessed it, who did it?