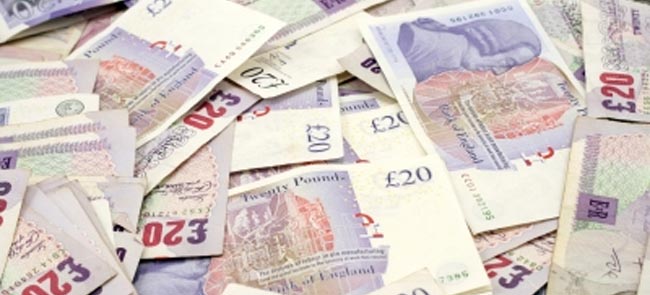 Representatives from Durham police will be speaking at the North East Retailers Against Crime event in a bid to drive down the risk of counterfeit currency fraud in the region.
At the same time, officers across County Durham are warning people to be on their guard for fake bank notes over the coming weeks, after concerns were raised about an increase in the numbers that are in circulation.
Detective inspector Paul Phillips said: "We believe that a number of counterfeit £20 notes may be in circulation in the area. We are advising everyone to be on their guard, but in particular for local shop owners to be aware of the risk.
"Although in the past we have issued special pens to test whether bank notes are genuine, the production process by criminals has changed and these are no longer of use. However, there are some simple checks you can carry out to make sure you are not taking a fake note. We would ask people to familiarise themselves with this guidance, which we have added to our website, so that they can be sure they do not become a victim of this type of crime."
• Look for raised printing, in particular the words 'Bank of England' across the top of the note and to the right of the Queen's portrait where there should be a series of 20s.
• The foil should be holographic – changing colour and a change from the Figure 20 to a £ symbol.
• There is a series of dotted silver rectangles on the rear of the note, when it is held up to the light they form a solid line.
• Look for a watermark on the left hand side of the front of the note and that in addition to the Queen's portrait (watermark) there should be a £20 symbol, which should appear brighter (contrast) than the Queen's head.
• The texture of a counterfeit note will often feel different from a genuine one.
• Under ultraviolet light a red and yellow 20 should be visible.
• There should be micro lettering in the swirls under the Queen's portrait – although this is very difficult to pick out with the naked eye.
More information on checking for counterfeit currency is available from the Bank of England at: www.bankofengland.co.uk
If you are presented with a note you suspect is counterfeit check it against a known genuine note and contact police, do not return it to the person who has passed it to you. Anyone with information about persons passing or making counterfeit currency should contact their local police station on 101 or call Crimestoppers anonymously on 0800 555 111.
Shop owners can obtain further information to help prevent them becoming a victim of this type of crime by calling 101 and asking to speak to DI Paul Phillips.