Crafter's Companion founder Sara Davies talks exclusively to Aycliffe Today Business editor Martin Walker…
Almost four long years have passed since Holiways went out of business – but its building is now set to get a new lease of life.
Newton Aycliffe will welcome one of County Durham's biggest success stories when the UK's largest paper crafting supplier moves into the eye-catching structure at Horndale Avenue.
While the modern premises – built not long before the car dealership's sad demise – has been gathering dust in recent years, Coundon-based Crafter's Companion has grown rapidly with its current turnover exceeding £15m.
The family-run firm plans to invest over £100,000 to transform the old car showroom at Aycliffe Business Park into its new HQ, which will lead to the creation of at least 10 new roles.
Along with the new head office, Crafter's Companion is also ploughing a further £500,000 into a flagship store to help to attract more people into craft and provide a training for independent craft retailers.
The retail outlet, which will be next door to the new HQ, is part of the firm's ambitious plans to become a £100m-a-year business within the next decade and is set to create a further 12 jobs.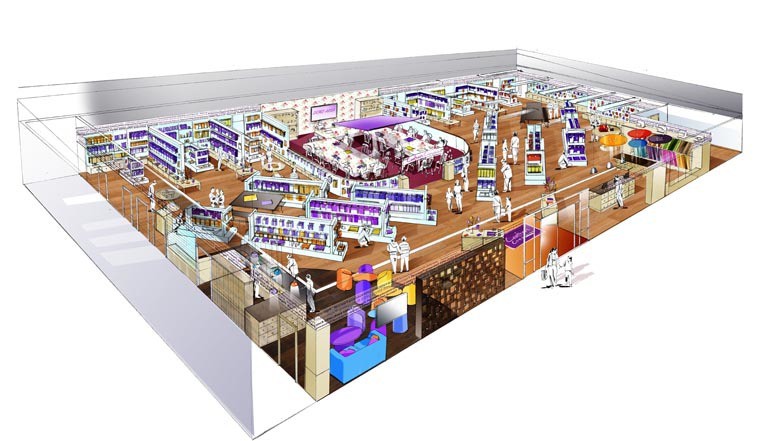 The idea behind the centre is to create a destination store that will give visitors the chance to experience the Crafter's Companion brand and socialise with the crafting community.
The store will be the first of its kind in the UK and will include several themed shopping sections, a coffee shop and a number of dedicated demonstration areas. It will also incorporate a 'Retail Centre for Excellence', aimed at supporting retailers from across the UK with training and consumer insight.
Crafter's Companion – founded by Sara Davies while she was still at university – is tapping into a gold mine of an industry. According to the Craft & Hobby Association (CHA), the craft sector in the UK alone is worth £3 billion (and a huge $30 billion in the US) and Crafter's Companion's clever use of TV shopping channels has turned the business into a world-renowned brand within it.
Sara invites me to the current head office at Coundon for a chat ahead of a move to Aycliffe in April, with the new retail development set to open for business in May.
I get a warm welcome and immediately Sara insists on giving me a whirlwind tour of the company's "rabbit warren" premises, which sits above and behind a wallpapering and paint shop within a two-storey structure on Coundon's Collingwood Street.
I sense its move to Aycliffe, while exciting, will be quite tough for sentimental reasons, and sitting down to a cup of coffee, Sara begins to explain why.
"My Dad bought this building with his savings when I was a baby," she says, looking fondly around her office.
"We lived in part of it until he built a bungalow out the back when I was about four-years-old, then he gradually renovated the building into flats once he'd saved up enough money."
Now I know where Sara gets her instinctive entrepreneurial spirit from. Parents Sue and Frank Johnson ran the Wear Valley Decorating Centre for many years, before passing it on to Sara's sister Helen, as well as a transport company and they have always encouraged their two daughters to reach for the stars.
"Growing up with my parents running a decorating shop and my dad being quite entrepreneurial I always knew that I wanted to run my own business," she said.
"I was in the last year of a management degree at York University and I'd just spent a placement year with a paper craft company, which really opened my eyes to an industry I had no idea existed. I had bags of ideas and when I told my Dad about my plans he said 'just go and do it, kid'.
"I launched Crafter's Companion in October 2005 and ran it from my student room with my best friend's Mam working a couple of hours a day. By the time I graduated the following summer the business was turning over more than £500,000.
"For the first two-to-three years it was just me, my family and friends working together to make the company a success."
Before long, the business was flourishing and turning over a few million each year, which was when Sara's husband and her childhood sweetheart Simon gave up his career to take up a full-time role at Crafter's Companion as managing director.
"We had about 10 staff at the time," Sara recalls. "I'd run at a hundred miles-an-hour, leave a massive trail of destruction behind me and Simon would pick up the pieces."
Sara continued to add more staff to the team and as they grew, her Dad would knock through another wall, and then another, to accommodate the latest expansion, until this make-shift office block became full at the seams.
"About three years ago and we started to talk about where we wanted the business to go," explains Sara. "I was pregnant and that gave us a nine-month lead-in to introduce a management team to help us run the company.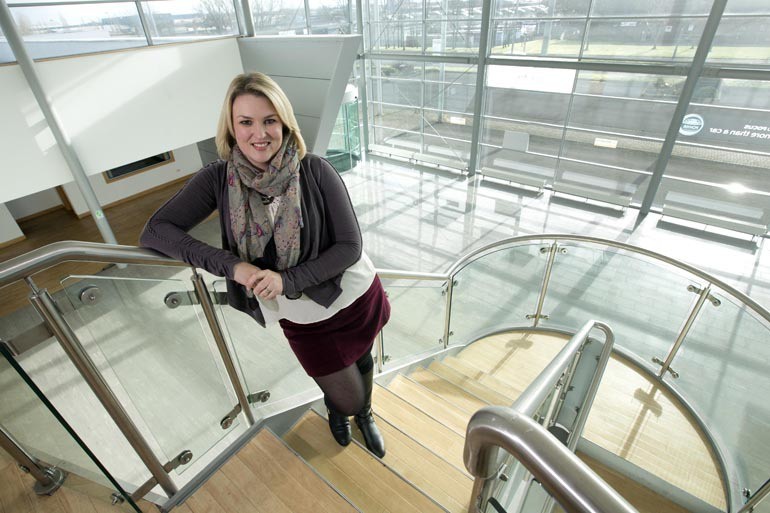 "We introduced a layer of senior management to help us to make plans that would drive the business forward and it was one of the best things we've ever done. Now they're like galloping horses. I hold the reins and make sure they're all going in the right direction, and Simon still follows behind us to pick up the pieces still."
Now Sara, 31 and Simon, 35 – who married in 2008 and are proud parents to two-year-old Oliver – are every bit as ambitious as they were a decade ago.
"We're excited about Aycliffe. We've grown a lot in the last couple of years, a lot faster than we ever expected and we've started to look at the bigger picture. We put a board in place, with a non-exec chairman, and have been thinking a lot about strategic planning and careful growth management, which is how the idea of relocating came up.
"Of course, my parents are devastated that we're leaving Coundon, my Mum still brings lunch up for us, it's a proper family business, but they're so excited about the development and where the business is going.
"In truth, we probably should probably have made the decision a few years ago. At the time, we were managing roughly a £4m business with only 10 pallet spaces. Logistically, it would have made sense to move it everything into a bigger facility, but I was so opposed to moving the HQ of the business from somewhere which felt so much like home. So instead we opted to just move our warehousing to the old Rothmans estate in Spennymoor.
"We've been managing between the two sites for the past few years but following the decision to open a store too, we had to find a site which could accommodate both the head office and the retail centre, that ideally wasn't too far from our warehouse.
"It was difficult to find a building which met all of our needs, but then we saw the Horndale site and it was just perfect."
The new HQ will house 35-40 staff, and with a further 15 based at the warehouse and another 25 in the US, the new employees will boost the company's total numbers to more than 80.
Sara adds: "We're not a corporate organisation, but sometimes we have to operate like a bigger business, people do now see us as a career opportunity and our applicants are prepared to relocate from all over the country to work for us. The new Aycliffe HQ alone can accommodate up to 65 staff, so this is very much a long-term commitment to Newton Aycliffe.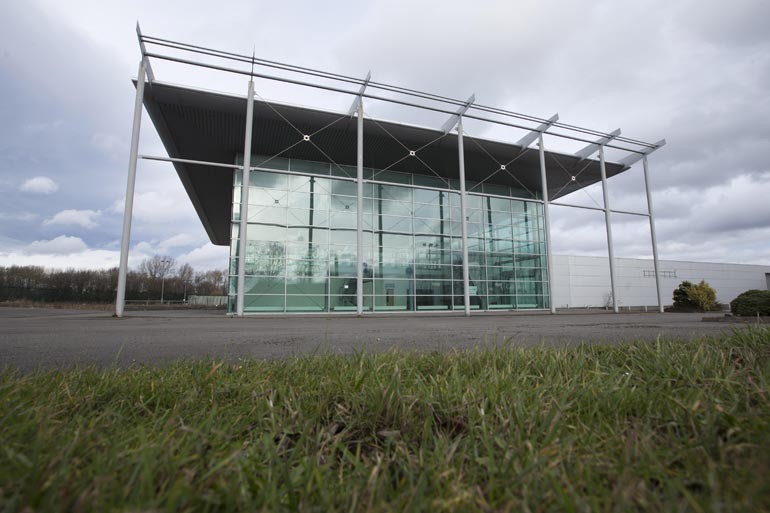 "Our US expansion will also support the area because our global operation's product development, marketing and sourcing is all supported by our UK team, which will be based in the new building.
"The relocation is really all about centralising the company's UK operations, and providing even more for our customers. The new HQ will help us to continue to expand in an industry that has huge potential and the new store will give our customers and the crafting community somewhere that they can really get to know our brand and our products.
"We want the store to become a hub for the crafting public and we think that's what will make it unique and different.
"We want to engage with the community and invite clubs and crafting groups along for weekly classes, so we'll have lots of experts on hand to give advice and demonstrations.
"The store will also include a big demo area so that we can hold workshops and classes for things like, an introduction to cardmaking and sew-and-natter groups."
"We're hoping people will travel and spend a lot of time with us. The coffee shop is there for customers to relax and socialise with likeminded people in between workshops or after they've been shopping, so our visitors really can make a day of it."
With all of her plans for the company, it's easy to see why Sara has excelled as a businesswoman and she's showing no signs of slowing down, but despite all of her success she is still incredibly grounded and it's clear that Sara's family values are still at the heart of the business.
The interview is quickly over and our 60 minutes has flown by. But listening to the articulate and hugely-driven Sara Davies was a pleasure, and I look forward to seeing Crafter's Companion's continued success story develop right here in Newton Aycliffe.