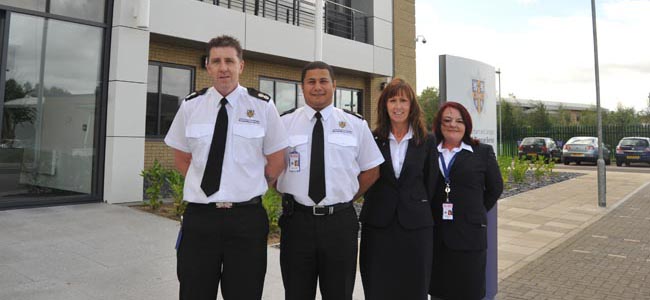 Staff from County Durham and Darlington Fire and Rescue Service have completed a smooth transition to the headquarters at Belmont Business Park on the outskirts of Durham City.
The carefully planned move has ensured the fire service has been able to operate business as usual.
The new headquarters occupies the former Regional Control Centre building and is the first step in providing a more efficient and resilient 999 call handling facility alongside more modern office accommodation for responding officers and corporate staff.
The former headquarters site at Framwellgate Moor came to the end of its useful life some ten years ago and had become very expensive to maintain with utility and repair costs soaring in recent years.
The out-dated building did not provide adequate conditions for staff to deliver modern public services.
Councillor Michele Hodgson, Chairman of the Fire Authority, said: "It is exciting to see the headquarters up and running and it marks a significant step forward in our plans to modernise other parts of the estate including a new fire station for Durham."
The new contact details are: Fire and Rescue Service Headquarters Belmont Business Park Durham, DH1 1TW. Tel: 0845 305 8383; Minicom: 0191 3847524; Email: [email protected]