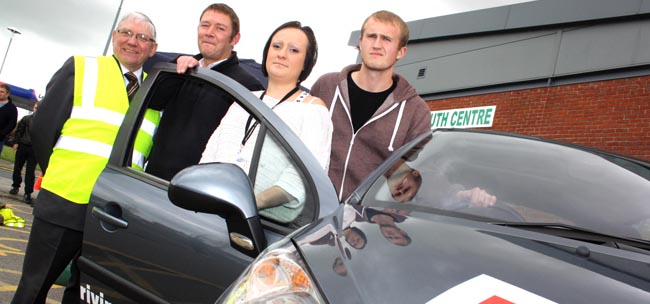 A driver training programme is available to young Newton Aycliffe people hoping to start driving soon.
First Gear and on Two Wheels is a six-week vehicle education programme for young people being run by the Newton Aycliffe Youth Development Team for Aycliffe boys and girls aged 14-21.
The programme aims to  educate young people to become safe and  responsible users and owners of vehicles.
Young people have the opportunity to explore a wide range of areas from spending time with a driving instructor and learning practical driving skills, to being cut out of scrap cars and watching shocking videos of crash scenes with the fire service.
They will spend time on a vehicle maintenance course at a local college and have the opportunity to gain a recognized qualification through ASDAN Activity Award .
If you are interested the programme is running From Friday 7th June TO Friday 12th July, 10am-4:30pm.
To book your place please ring 01325 307522 or pop into Newton Aycliffe Youth Centre to leave your details for Jenny or Litza.