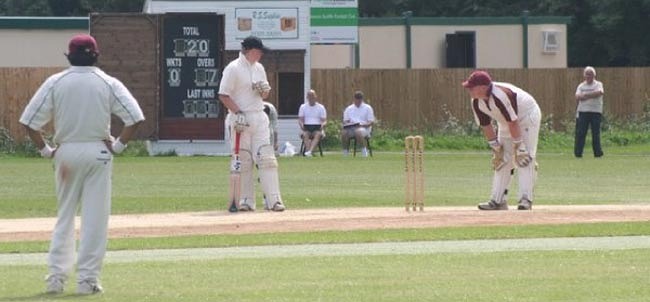 By Martin Walker
Newton Aycliffe's cricket team continued their excellent start to life in the NYSD League with victory over top-of-the-table Maltby this week.
After drawing at Bedale last Saturday, Aycliffe's first XI beat Maltby's second XI by five wickets on Bank Holiday Monday at Aycliffe Sports Club.
The visitors were all out for 89 from 44.1 overs, with Luke Telford taking three for 22 and Tony Travis taking a splendid three for 21.
Aycliffe racked up 91 for 5 after just 14.3 overs, with skipper and man-of-the-match Chris Palmer notching 26 and Telford scoring 25.
"This was an excellent win for Aycliffe," said secretary Lee Weldon.
"Before this game Maltby were top of the league after winning all of their previous three games, so it represents an excellent start to the new season."
Last Saturday, Bedale scored 236 for five, with Sean Morgan taking two for 61 from 14 overs.
Aycliffe replied with 158 for eight after 50 overs, ending in a draw. Telford claimed the man-of-the-match award with his first-ever half century.
Meanwhile, Aycliffe's second XI lost at home to Wolviston's third XI last Sunday. The visitors chalked up 262 for six from 45 overs, with Thomas Wickins taking two for 68, and Aycliffe were 121 all-out in repl, with Adam Gittins (27), Ross Dixon (18), James Skerrett (18) and Dan Weldon (10) picking up the runs.