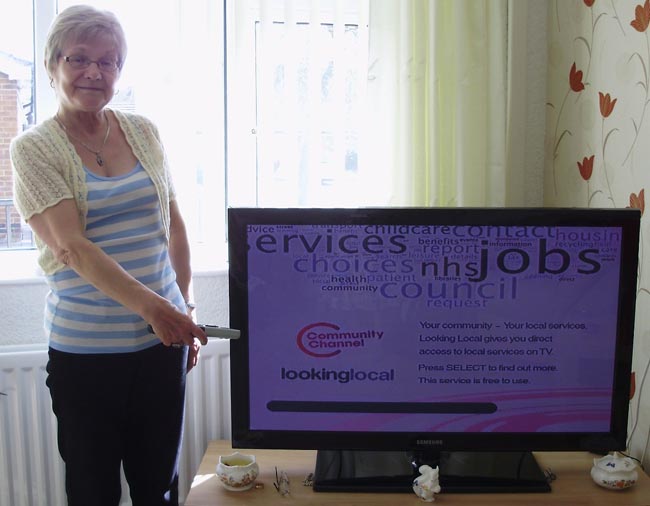 A revamped service enabling people to contact the council from the comfort of their couch is being showcased next week.
Looking Local can bring access to Durham County Council services into people's living rooms through their television sets – and people are being given the chance to find out more.
An event is being held at the Newgate Centre, Bishop Auckland, on Monday (Aug 20) between 10.15am and 4pm.
It will give people the chance to see how they can use Looking Local to access a range of council services, report issues and contact their local councillor.
It works via Sky and Virgin television or through a Nintendo Wii console and is aimed at households which do not have a home computer.
People can also access the service on the move via an i-Phone or android mobile phone by downloading the required app.
Lynne and Alan Lloyd are among a growing number of residents who are taking advantage of the service.
The couple, from Shildon, used their television set to access the Durham Key Options housing allocation service to successfully apply for rented accommodation.
Lynne said: "We just followed the instructions on the screen. I didn't have any problems using the Sky remote to complete the application, our bid was successful and now we're here in our new home."
Jerry Miller, customer services development manager at Durham County Council, said: "Looking Local offers a new and convenient way to contact the council from the comfort of your own home.
It's easy to use and enables you to get in touch with the council to report local issues, renew library books, find out about job opportunities and even find a new home.
"We hope people will come along to the Newgate Centre on Monday to find out more about how they can benefit."
● Pictured is Lynne Lloyd, of Shildon, who used the Looking Local service to find her new home using the Durham Key Options system.