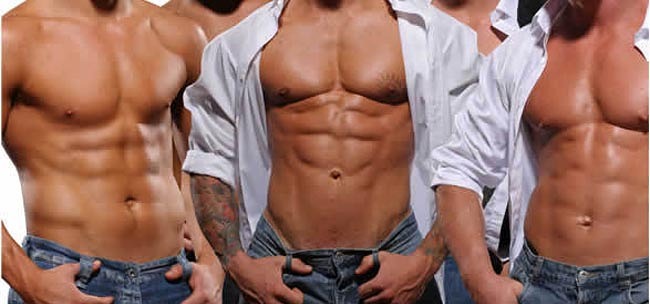 The females of Newton Aycliffe are getting their own special evening as the town's football club plan its first-ever Ladies' Night next week.
'The Dream Men Show' will be featuring at the Newton Aycliffe Sports club on Friday 8th February 8th, with tickets on sale now for £10.
Stars of the show have appeared on XFactor, Britain's Got Talent and Big Brother, as well as in a host of print-based publications.
Following the success of the club's evening of hypnosis last year, they are hoping the Ladies' Night is as much of a hit.
General manager Dan Lewis beamed: "We hope the Ladies' Night is a success with the females on the town.
"It's another 'first-ever' for the club but we're confident of a good turnout.
"I am sure that for our female supporters – or the wives and girlfriends of our male supporters – the £10 ticket will be excellent value.
"One or two of the lads are on standby in case the entertainment fails to show up!"
"It is important we continue to put these events on and make sure everyone in the town has a connection to the club in some way.
"There are many who do not like football, but we can still offer a service to them with nights such as this, and last year's hypnotist evening with Adam Night, which was a huge success."
Tickets for the event, which gets underway at 7.30pm and is strictly 18+, can be purchased online by clicking here.
Alternatively, by contacting Dan (07581784726, [email protected]) or club treasurer Paul McGeary (07703732342, [email protected]).