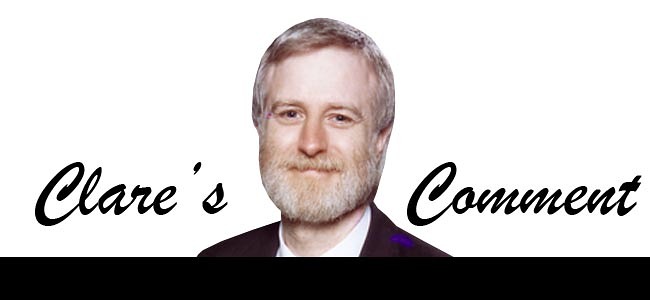 A fairly brief question on our Facebook page was enough to provoke a mini outpouring of opinions recently, which suggest the general public is indeed disillusioned or disconnected with local politics.
Less than one in four of us turned out for the Durham County Council elections, while the turn-out for the Aycliffe Council elections were no better.
The best in the County election was Aycliffe East, with a 25.75% turn-out, while Aycliffe West had 23.09% and Aycliffe North and Middridge 21.38% respectively.
It represents an alarmingly ever-decreasing figure, and it begs the question, do we care about local politics?
In a brand new feature on Aycliffe Today, Aycliffe Councillor John Clare – newly-elected to Durham County Council – answers some of the views, opinions and questions posed by our readers.
Simon Bowker said: "Nobody could be bothered to pick which middle aged husband and wife team to vote for."
John replies…
"Actually, Simon is being very polite when he says 'middle aged' – too many of we councillors are downright 'old'.
"The underlying role of a councillor is to be the guardian of the local community, and we desperately need people in their 30s and 40s to take upon themselves that responsibility.
"As for husband and wife' teams', however, I have to disagree.  If my wife chooses to be interested in politics, and chooses to stand to be a councillor, then she is a free individual in her own right, and nobody – neither myself nor Simon Bowker – has any right to prevent her.
"To argue otherwise is to deny a century of feminism. Women died for equal political rights to men, and I would want to see more women in local politics, not fewer – and the fact that my wife happens to be married to me is irrelevant."
John Clare is a Labour Councillor, representing the Byerley Park, Horndale and Cobblers Hall wards of Great Aycliffe Town Council and the Aycliffe North and Middridge ward of Durham County Council. The views expressed in this feature of John's own opinion, and not necessarily Aycliffe Today's.