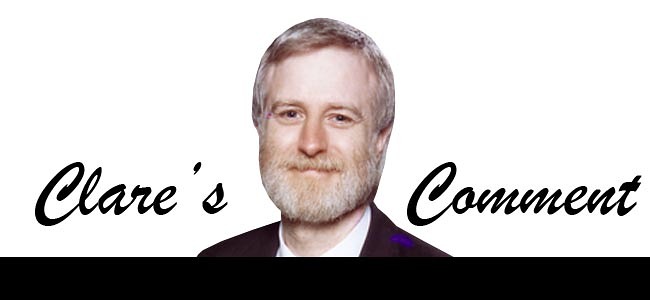 A fairly brief question on our Facebook page was enough to provoke a mini outpouring of opinions recently, which suggest the general public is indeed disillusioned or disconnected with local politics.
Less than one in four of us turned out for the Durham County Council elections, while the turn-out for the Aycliffe Council elections were no better.
In a new feature on Aycliffe Today, Aycliffe Councillor John Clare – newly-elected to Durham County Council – answers some of the views, opinions and questions posed by our readers.
Nigel Parker said: "This raises important questions about the legitimacy of those being elected – and what can be done to rectify the situation.
"I think it's important to point out, though, that poor turnout is not just simply a question of people having less interest in local politics.
"It is rather the fact that people have become disenchanted with their local politicians' ability to actually do something about problems that have their roots in global events.
"Research actually shows that people are actually more interested in politics than ever before, but are less interested in traditional forms of political activity – for example, voting and joining political parties.
"One reason for this is that the last few years have seen political parties move closer together in terms of ideology.
"Politicians will deny this until they're blue in the face, but the reality is that it's often difficult to tell the three major parties apart on certain policies.
"This possibly explains the success of UKIP at the recent council elections. Whatever else you might think of them, they do seem to be offering something genuinely different, and this taps into the public's growing cynicism about traditional politics.
"The cumulative effect of this is that more and more people are simply unaware of what the local issues are unless they directly affect them, and this leads to apathy at the ballot box."
In direct response, John says…
"Nigel makes some excellent points with which I would agree.
"I cannot help pointing out, however, that – where Mark Affleck suggests that politicians are worthless because they won't agree, Nigel puts people's disenchantment down to the fact that the parties have moved close to each other in terms of ideology! It seems to be another case of damned either way!
"Personally, I blame opinion polls. Politicians nowadays know how the public is going to react to anything they say before they say it – so a lot of what they say is just 'saying what people want to hear'. I think the public sees through it.
"For myself, therefore, I am a conviction politician – I say what I believe. If you agree, you'll vote for me, and if you don't you won't.
"This approach falls down, however, where people can't be bothered to vote."
John Clare is a Labour Councillor, representing the Byerley Park, Horndale and Cobblers Hall wards of Great Aycliffe Town Council and the Aycliffe North and Middridge ward of Durham County Council. The views expressed in this feature are of John's own opinion, and not necessarily Aycliffe Today's.