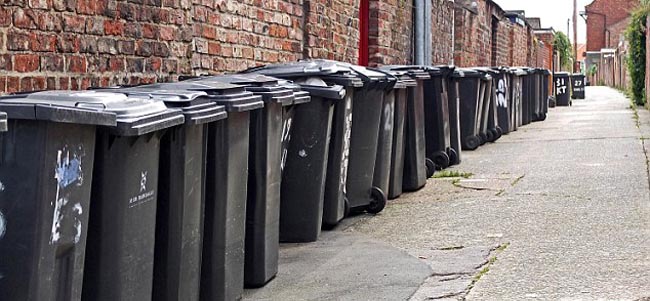 Residents in County Durham are reminded that some bin collection dates will change during the festive period.
The changes will affect rubbish and recycling collections which normally take place on a Wednesday, Thursday or Friday.
Collections which usually take place on a Tuesday will not be affected and will be done as normal on Christmas Eve and New Year's Eve.
The Christmas and New Year collection arrangements are as follows:
| | | |
| --- | --- | --- |
| Normal collection day | Christmas collection | New Year collection |
| Tuesday | Collection as normal on 24 December | Collection as normal on 31 December |
| Wednesday | Friday 27 December | Thursday 2 January |
| Thursday | Saturday  28 December | Friday 3 January |
| Friday | Monday 30 December | Saturday 4 January |
All collections will be back to normal from Tuesday 7 January.
Keith Parkinson, refuse and recycling manager at Durham County Council, said: "Bin collections will still take place during the festive period but the date of the actual collection will change for some people.
"It is important that residents check their collection dates and ensure they put the right bin out on the correct day."
Residents can arrange for their real Christmas tree to be collected free of charge. To make arrangements people should contact the county council on 03000 26 1000 before Monday 6 January.
Alternatively people can take real Christmas trees to any household waste recycling centre in the county. They can check the opening hours of their nearest site at www.durham.gov.uk/hwrc
All sites will be closed on Christmas Day and New Year's Day.
There will be no bulky waste collections between Monday 23 December and Friday 3 January.
Further information about refuse and recycling collections can be found at www.durham.gov.uk/bins