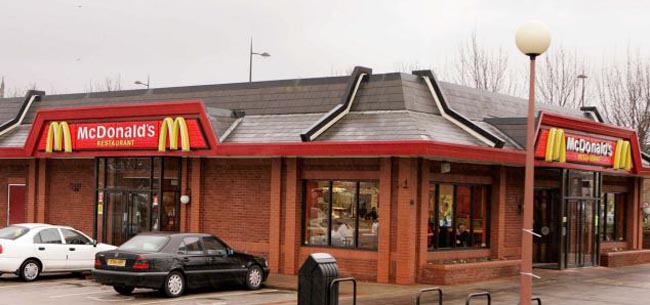 A chilling crime was committed at Newton Aycliffe's McDonald's today.
At about 3.20pm today (Wednesday, June 26), a red Vauxhall Combo van has driven through the drive-thru before throwing a stone through the window, damaging a chiller machine within the store.
Police are asking anyone with information to call 101, quoting DHM-26062013-0294.