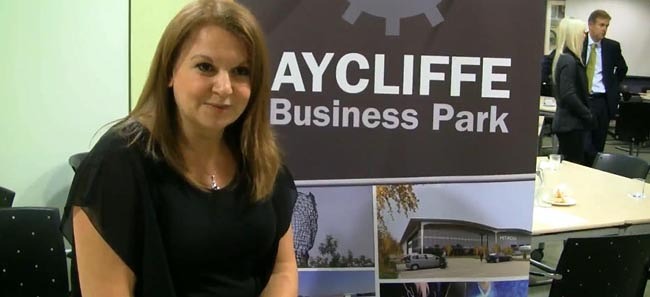 By Martin Walker
Business leaders are backing an ambitious plan to launch a specialist engineering University Technical College (UTC) in Newton Aycliffe.
The University of Sunderland has earmarked Aycliffe Business Park in Newton Aycliffe as an ideal location for the new school, which would be for 14-18-year-olds.
The university has joined forces with local employers Hitachi Rail Europe and Gestamp Tallent to put together the exciting proposals.
The centre for engineering excellence will pluck young people from nearby schools in the South Durham area – "typically 10 or less per school", say the plans – and nurture them for four years.
The state-funded college will teach students the five core subjects – but will have a special emphasis on engineering and will also teach them to speak German – "reflecting the importance of that language in technical and scientific communities".
Kerina Clark, chair of the Aycliffe Business Park steering group, acknowledges there may be some scepticism, but insists it's an "incredible opportunity".
"It's fairly controversial I know, certainly for other education providers in the area," she told Bdaily.
"But I think we've got to look at what it could add to what we already do here, and as employers.
"It's an opportunity to have students coming out of education that's covering all the core subjects, but with a strong technical base to it, and how much more ready they're going to be for work.
"They're not just there to work for Hitachi and Gestamp, we'll all get the benefit. It has the potential to strengthen our workforce for the whole of the South Durham region."
The proposals will be submitted to the Department for Education in October and it's hoped will be operational by 2015.
The school will take in 150 students per year – 550 to 600 once fully operational – and will have a longer working day (typically 8.30am to 5pm) with homework being completed on the premises.
It will also have extended periods of work placement, skills development and project activity associated with the technical curriculum and in partnership with our employer sponsors.
Business Durham's business development director Sarah Slaven added: "It's a fantastic opportunity for Aycliffe.
"We all know how important technical skills are. Having that offer of skills development here on the business park will benefit not only businesses that are already here, but also any that we're trying to attract to the area, so it'll be a real plus."
Click here to see our Video Feature